Lead Apron- A Brief History and Details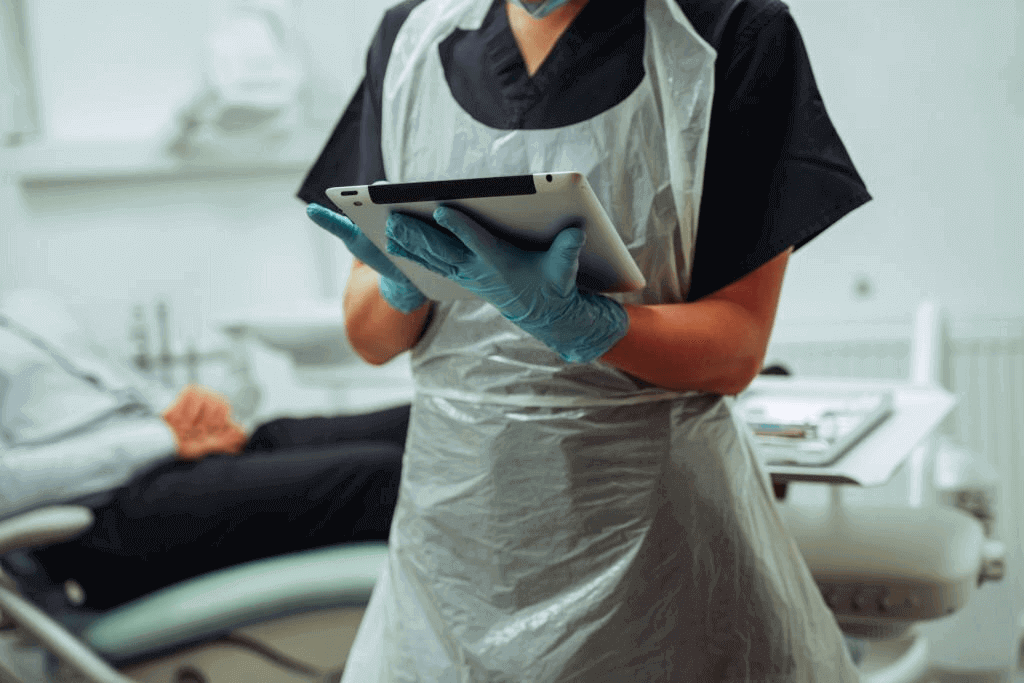 Dealing with explosive materials has always been difficult as you have to face a large amount of harmful radiation which comes out from them. The working environment may be a nuclear power station, nuclear reactors, x-ray machines, radioactive materials labs, etc. Workers and professionals working in this field have to face a lot but that's not up to a level that people in past have to do. Healthcare workers, particularly doctors, and technicians, as well as first-line workers and scientists who work with radioactive substances, are all in danger of serious exposure to these. Modern lead aprons are far more effective than their elder siblings in mitigating radioactive dangers, thanks to efforts to reduce exposure while enhancing efficiency for this set of people. If you are one of these or someone who wants to know about these lead aprons, this article is a must-read for you.
Lead Apron
A lead apron is equipment people use to protect themselves from radioactive rays. We can say that it is protective equipment that has good radiation shielding and absorbing capacity. It is capable of lessening the level of harmful radiation to the one who wears it.
Rubber and lead are the major parts of this lead apron and there is so innovative when it comes to their manufacturing. People like the designs which shield the sensitive parts of the human body and make users feel easy and move with ease while wearing them.
Also Read: Rules and Tips: How to Achieve Effective Room Scheduling for Coworkers
Lead Apron Design
The parts of the lead apron include a head protector, face shield, front cover, lower shield, arm and shoulder cover, and belt. A protective cover for the head is always included in lead aprons since it fits the head well and includes an adjustable strap that helps the user to fix it up to their comfort level.
The face shield protects the face and the neck via a thyroid collar linked to the shield. This is made up of rubber and transparent plastics that keep the vision clear while working. The lower shield protects the lower body from the waist down. Gonads and reproductive organs were given an extra layer of protection by a collar designed with specific material.
For further support, the main front cover's shoulders contain additional padding and memory cotton. This lowers the danger of back and muscle discomfort, which are common side effects of wearing lead aprons for long periods.
Aprons come with leaded gloves that stretch up to the elbow for arm protection. Belts are occasionally used to improve comfort and efficiency. They may also have digital radioactive counters for monitoring in real-time.
Conclusion
The current lead apron is one of the most practical inventions of our time. Workers who are forced to work with radioactive materials can use them with the highest level of safety and comfort. Those workers who work in a more diverse radiation environment must use heavy personal equipment for them. Lead aprons are a must if you are a health care worker.