7 Tricks To Make Your Small Business Large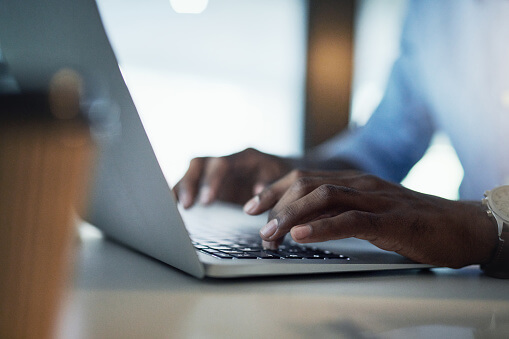 Statistics say that more than 65% of startups began as home businesses. This suggests that there is more scope for growing and developing them into large businesses. The key is to beat the existing competition and emerge as the next big thing. Though, as a small business owner, you need some good charm and luck for this, there are also several tricks that can get you there.
This blog discusses seven approaches to help your small business reach greater heights in the long run.
7 Tricks to enlarge your small business
Here are easy but sure-fire ways to make your small business become and/or seem large.
1. Focus on your customer experience
Your customers' perceptions about your brand can make or break your business. So, deliver high-quality products and memorable experiences so that they admire you, recommend you in their circle, and praise you on social media networks. This will trigger the expansion of your customer base and the fast growth of your business.
Here are some more ways to delight your customers and nurture long-term relationships with them.
Create an emotional bonding with your customers. You can do this by offering simpler experiences and communications.
Train your customer service staff.
Empower your employees to go that extra mile for your customers.
Capture feedback from customers in real-time via live chat, self-service knowledge base, or email-based support.
Diversify your offerings to cater to your customers' changing preferences and tastes.
Assure customers about your offerings using social proof in the form of reviews, ratings, testimonies, celebrity endorsements, case studies, etc.
Optimize the entire customer journey software.
2. Focus on your branding
One vital area that you need to focus on to make your small business big is branding. Maintaining your brand image can help cement the trust of customers as well as investors. You can create and sustain a brand image in a cost-effective manner by culminating efforts in areas including creating a strategic design, marketing, networking, and relationship management.
Here are some tips for successful branding-
Understand your product: Successful branding stems from the complete comprehension of your product. So, get to know your product values, what you wish to communicate to them, who your customers are, your strengths and weaknesses, and your unique selling point.
Create a design that resonates with your audience: Come up with a logo, tag line, design, and color scheme that provokes emotion in your target audience.
Be consistent: Keep your brand image and values consistent across all your marketing collaterals such as website, product packaging, brochures, letter pads, email signatures, etc.
Spread brand awareness: Brand awareness should be spread both internally and externally. So, educate your employees about your brand and target consumers and investors through the net.
3. Referral marketing
You can create a buzz about your brand through effective referral marketing. Referral marketing is nothing by tapping into the brand affinity and enthusiasm of your loyal customers to spread the word about your brand in their circle. It is highly efficient because people trust recommendations from friends, folks, and even strangers rather than brand advertisements.
Here are some things that go into successful referral marketing.
Have a formal referral program in place: Though happy customers will love to spread the word about you around, running a brand ambassador program will motivate them to get involved.
Reward referrers: Rewarding referrers with something that they value will give them one more reason to participate in your referral program. Your incentives can be chosen from cash, product upgrades, free products, etc.
Time it properly: Ask for referrals at the right moments. It should be done immediately after the delivery of a product they purchased, right after good customer service, or soon after they leave a positive review.
Automate it: Use referral marketing software like Invite Referrals to easily create and launch referral campaigns, reward them, keep track of referrals, analyze what works, and more. It can make the entire process seamless via automation.
4. Focus on customers
Customers are your business' pillars. So, to enlarge your small business, you need to focus your attention on customer satisfaction and represent your firm as a well-established one, right from day one. Here are some tips in this regard.
Take good care of your staff so that they'll take good care of your customers. Inspire them with love.
Improve the ease of doing business with you.
Regularly ask for customer feedback and act upon it sincerely so that your customers feel heard.
Get to know your Net Promoter Score (NPS). It is the rating your customer give about your company on a 0 to 10 scale based on their likelihood to recommend you to others.
Include customers in your firm's mission statement. And make sure that your vital business decisions are aligned with it.
Make every customer experience memorable.
Let your marketing be customer-centric.
5. Invest in automation
Operating a business on a tight budget can be time-consuming. So, you need to free up your time cost-effectively so that you can focus on your core business activities and grow your business. The best ways to do this is by investing in marketing automation. Here are several things that small businesses can consider automating.
Welcoming new customers soon after a purchase
Lead generation
Email marketing
Following up with new networking connections
Sales
Lead nurturing
Generate repeat business
Sending abandoned cart reminders
Customer support and service
Sending appointment reminders
Referral marketing
Greeting customers on their special days
Gaining social media followers
Customer data collection and analysis
Automation does cost you some up-front costs. So, determine and select only those tasks you'd benefit from through automation. Apart from saving you time and helping you easily manage tasks, it also adds value to your business.
Also Read: Why do Small & Medium-Sized Businesses Need Mobile Apps?
6. Present your small business as if it's big
Here are some surefire techniques to show your small business like it's a well-established one.
Create a website: Often small businesses do not own a website. However, creating a website can make you appear professional, showcase your work, and display social proof.
Change your business name: If your business name looks ordinary, change it to a stately one. For instance, if it's Robert Smith Marketing, change it to Robert Smith & Company, Robert Smith & Associates, or the Robert Smith Group.
Buy a prestigious business address: No matter whether your small business operates from home, garage, or down a humble neighborhood lane, buy a business mailing address. The service provider will forward your mail to your location.
Upgrade your internal email addresses: Instead of using a free email service, upgrade it. Likewise, use full names rather than only your employee's first name in his/her email address. For example, use angelrobert@yourcompany.com instead of angel@yourcompany.com.
Meet at professional spaces: Don't invite clients to your humble location, book a professional meeting space for it.
Market with videos: Use videos to promote your products and services.
Establish a social media presence: This is not going to cost you much but it can gain you a lot of brand awareness and wider reach. With the right marketing techniques, you may even generate a buzz marketing.
7. Be adaptable
Successful start-ups are those that can quickly adapt to changes in the market. Small businesses can do this easily, and so, have an advantage over large companies. Therefore, be open to adapting and changing your products and your business as per changing customer needs. You'll have to test different approaches to business and identify what works best for you.
Here are some ways to make your small business adaptable-
Diversify your revenue streams. Go for passive income streams that take little or no effort to maintain.
Stream your live events using free live-streaming platforms such as YouTube.
Dare to introduce new ways. For instance, if you're a food and beverage brand, apart from attending to in-restaurant orders, introduce takeaways, pre-made meals, home delivery, etc.
Expand into e-commerce marketing. This will help reach a wider audience.
Closely monitor the trends and issues affecting your target market and quickly respond to those with agile marketing decisions.
Keep your customers up-to-date with your business through email newsletters.
Develop franchising opportunities to have a broad appeal across different geographic locations.
Expand into international markets via exporting.
Wrapping up
There are always a lot of scopes for small businesses to become large. They can enlarge themselves by using some tricks, techniques, efforts, and ideas. This blog has provided seven of those. Hope you put them to use. We wish you success in all your endeavors!
Author Bio-
Shivani Goyal:
Shivani is a content writer at InviteReferrals.