How to Streamline Your Customer Reach Efforts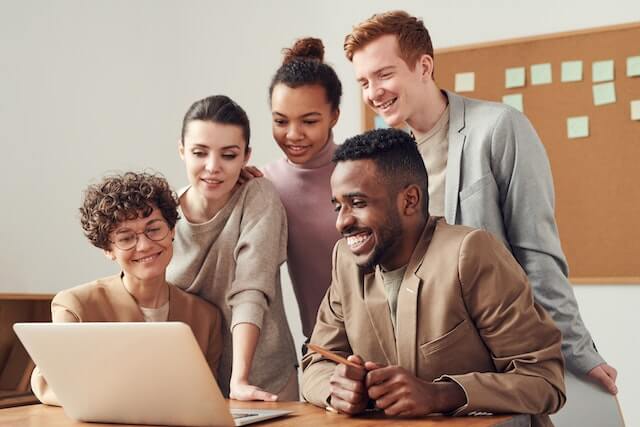 Customers are essential for the success of any business. They are the ones who support your product or services and give you feedback that can help you make improvements. To keep their loyalty, you need to stay in touch with them. However, reaching out to customers can be time-consuming and difficult, but it doesn't have to be. Here are ways that you can streamline your customer reach efforts.
Leverage Automated Customer Relationship Management (CRM) Systems
CRM systems can help you easily organize, store, and access customer data so that you know exactly who to reach out to and when. Many CRMs have automated marketing campaigns that you can use to reach out to customers with the right message at the right time.CRMs can also be used to measure the success of your reach-out efforts.
Keep Track of Outreach Methods
Ensure you keep track of and monitor all your customer outreach efforts, including emails, voice broadcasting, social media posts, etc. Monitoring your outreach efforts makes it easier for you to track and measure your results and see what's working and what's not.
Prioritize Your Contact List
Identify your most valuable customers and prioritize them in your contact list. Make sure they receive your message first. You can segment your contact list by demographics, interests, purchase history, and other relevant data to ensure you're sending targeted messages to the right people.
Personalize Your Messages
Reach out to customers with personalized messages tailored to their interests and needs. Use the customer's name in your message to make it more personable. Segmenting your messages by different customer personas would be even more effective. Include relevant content such as offers, discounts, or just a simple hello.
Adopt Multi-Channel Marketing
Using multiple channels to reach out to customers can be an effective way to get your message across. It would be best if you diversified your outreach efforts by using emails, social media posts, text messages, and other forms of communication increasing your chances of connecting with your customers.
Optimize Your Website
Your website should be the centerpiece of your customer outreach efforts. Make sure it is optimized for mobile devices so customers can access it from any device. Use clear calls-to-action to direct users to take action and utilize tracking tools to measure user engagement on your website.
Also Read: The Easiest CRM for Small and Medium-Sized Businesses
Use Email Marketing
Email is a great way to stay in touch with customers without spending too much time on it. Utilize automated mailing lists and email campaigns to keep customers informed. You can use this approach for bulk messages or one-on-one outreach, all while tracking metrics like delivery rate, open rate, click-through rate, and unsubscribe rate.
Use Social Media
Social media platforms offer an easy way to reach out to a large number of customers quickly. Promote your products and services, engage with customers, and respond to their inquiries in real-time. For example, you could use Twitter or Facebook to send announcements about new services or products or answer customer questions in real-time.
Take Advantage of Automated Customer Service Solutions
Automated solutions like chatbots can help you quickly and efficiently answer customer queries. When customers reach out with questions or complaints, they can get an appropriate response promptly, reducing the need for manual customer service and saving you time and resources. It allows you to track customer satisfaction levels and provide more personalized service.
Implement Targeted Campaigns
Craft campaigns that target specific segments of customers. You'll be able to tailor messages more accurately and get better results from your outreach efforts. You can use data-driven insights to measure the success of your campaigns and make improvements. Most times, you'll find that targeted campaigns are more successful than generic ones.
Focus on Customer Engagement
Make sure to provide engaging content for customers so that they continue to stay interested in your product or service. Your customers should be able to find value in what you're offering. Create content that educates, entertains, and informs them about your brand or industry.
Analyze Your Results
Track the success of your outreach efforts with analytics tools so you can understand what's working and what isn't. Make adjustments to your approach if needed. Keep an eye on customer feedback and use it to guide your outreach efforts which will help you stay one step ahead of the competition.
The Bottom Line
Successfully streamlining your customer reach efforts requires careful planning and execution. Follow these steps to ensure you're reaching the right people with the right message at the right time. Doing this will help you maximize your investment return and ensure you're getting the most out of your marketing budget.