How Does Queue Management Software Help Keep Your Business Organized?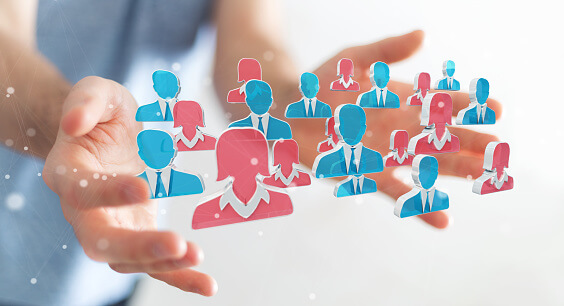 If there are many individuals standing in a long line, you cannot expect every individual to wait. Anyone can get annoyed by long waiting times! This, as a result, can make you lose customers to your competitors who offer superior customer services. So, your business needs to be well organized to ensure that such circumstances do not arise. Providing the best client experience should be your primary responsibility as a business owner. Just remember that failing to do so will result in a significant loss. Here, queue management software comes in handy! The system helps businesses in planning and monitoring customer appointments throughout a specified schedule. It enables companies to view the number of individuals in line, their appointments, and the length of time each individual has been waiting.
There are numerous ways queuing software benefits businesses. Let's go into great detail about them in this article!
Best Ways Queue Management Software Can Help You Manage Your Business
In case you're still in confusion whether you need the queue management system, here are its benefits in managing your business:
Automate Client Workflows
Well, queue management software automates the management of waitlists and appointments by centralizing both on a single platform. This keeps the calendar organized, improves client flow, and increases crucial company efficiencies. Employees can utilize the time elsewhere that they would have spent manually managing lineups and keeping track of consumer information.
Moreover, all client communications may be automated. A virtual queuing solution can notify customers as they wait in line, which will improve their experience. It provides real-time updates and confirmations all the way through the queue process. Your staff may also send a personalized message to thank your visitors and request their feedback.
Reduce Waiting Times
One of the top complaints from regular customers is having to wait in line. If they were forced to wait in line for long, the chances of giving up on their purchase can be more. With the convenience of the queue management system, you can reduce this wait time. The system lets your customers use their smartphones to scan a QR-Code that is displayed at your store's entrance to get in line.
They can select the relevant services and automatically get in line. On the other hand, virtual waiting line software is also available allowing the shoppers to join the queue without being physically present there. The software notifies both customers and employees of the status of the line and maintains track of everyone's place within it. This natural flow incredibly reduces queue anxiety while also cutting down on wait times.
Also Read: 7 key Benefits of Custom Software Development in 2023
Improve Communication
Queue management software enables you to serve every customer in their native language. Visitors choose their preferred language when they sign in, which helps you communicate with them and reduces confusion. Plus, by combining virtual queuing systems with digital signage, you may instantly update your customers about their place in the line.
They can maintain track of their place in the line and the anticipated wait time by keeping an eye on the waitlist on a screen. The other best feature of the system is allowing the staff to phone call the visitors. It sends SMS notifications to inform buyers about their turn.
Bring Staff Satisfaction
Staff needs to manually manage customers in the absence of a smart queue management solution. This may result in improper queue management and poor time optimization. But with the right queuing system, daily business operations can be handled efficiently. It helps to know the employee number required at each counter by estimating the queue rate as per the peak hours or day.
Thus, a strategic staffing plan makes sure that everyone is where they should be, working on what they should be providing. Your staff will notice a greater sense of purpose in their job. It is because they won't have to worry about paperwork or long foot or virtual traffic. Since the system handles sign-ins, employees may focus their freed-up time on providing an exceptional customer experience.
Enhance Service Quality
Automatic queueing solutions provide your customers the flexibility to check their queue status whenever it's convenient for them, which benefits your staff. Your customers can now spend their time on activities other than waiting in lines, with the implementation of queue management software.
With the notification via SMS, the system helps to inform the clients about their turn in the queue. This consequently will make their shopping experience easy and quick. With such service quality, you are definitely going to leave a good impression on them. When you fulfill the clients' needs on time, it gets convenient to establish long-lasting relationships.
Wrapping Up
Now you have understood how queue management software keeps your business well organized. Using it, you can reduce wait time, improve staff satisfaction, automate customer workflow, enhance service quality, etc. So make the investment, implement such a versatile system, and streamline all of your queue processes.
Author Bio:
Allen Daniel is a passionate writer associated with Qwaiting since 2018. She provides technology and software-related content which is very informative and knowledgeable. With the help of her content, you can grow your business.