Benefits of Using Paper Trading Apps for Stock Market Beginners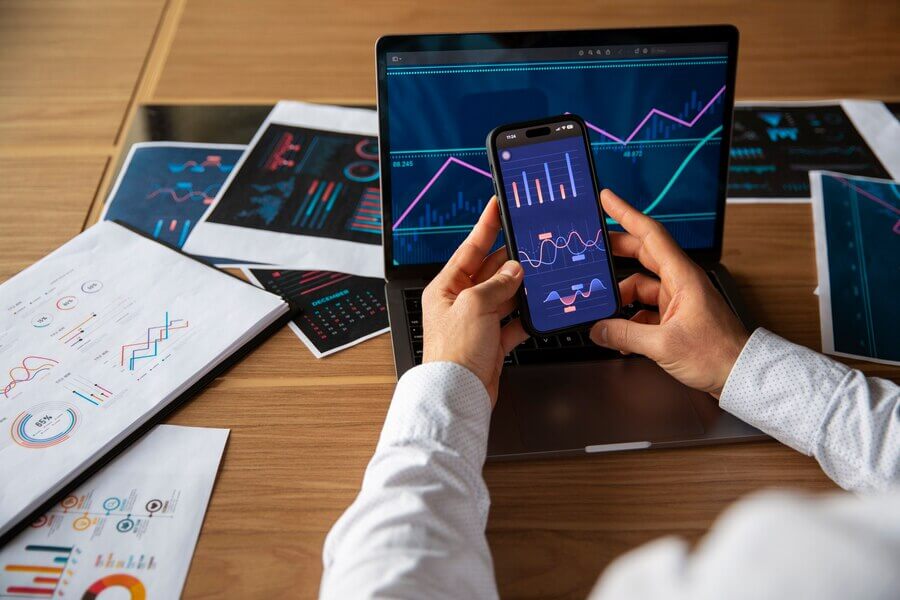 The concept of paper trading is pretty simple. It presents a kind of virtual trading environment where traders can buy and sell stocks without facing the risk of losing their real money. They get a certain amount in the form of virtual currency that they can use to do stock transactions. This way, they get used to the functioning of stock market and the tactics that are used to accrue more profits. 
For stock market beginners, paper trading is quite useful as they get to learn the fundamentals of stock trading in a risk-free environment. In addition, since this environment is completely digital, they can learn stock trading without stepping out. However, experienced traders also opt for paper trading in order to carve out new approaches and ideas. 
Also Read: How To Start A Stock Trading Business
What does paper trade mean?
Also known as virtual trade, paper trade is intended to education new traders about stock market basics. It enables traders to trade in stocks without risking real money. This type of trading can be traced back to time when stock trading was done on paper. This is the reason why it got the name 'paper trading'.
How paper trading is useful for new traders
While trading may be full of excitement for a majority of traders, it tends to be extremely complex at the same time that may not be easy for newcomers. As a matter of fact, many budding stock market traders may not be able to determine the real benefits of learning through paper trading as opposed to 'reading up' without actually doing any stock-based transactions.
It is extremely necessary to understand that learning and practising in an easier environment, without encountering the hazards of risk and market volatility, is only possible with paper trading. It's a kind of opportunity for new traders to trade an assortment of stocks, options, and stocks without jeopardising the real money you earn throughout your daily chores.
One of the most important elements of a trader's education can be attributed to paper trading. A novice who builds their abilities will be able to increase the likelihood of getting successful through paper trading when he switches to real stock trading. Simulated trading has several advantages, one of which is discipline. When actual money is at stake, it matters, and losing your calm will cause your emotions to explode.
Below are some pointers that define how paper trading using the best trading app in India can do wonders for new traders.
1. Zero risk
First and foremost, the best feature of using the best paper trading app in India is that you can learn the dynamics of stock trading without encountering any risk. This way, you can gain confidence without facing the fear or losing your hard-earned money.
2. Market knowledge
Since a paper trading environment is created using advanced technology, a trader gets a real stock market feel while doing paper trading. From doing technical analysis to learning the execution of trade orders easily.
3. Avoid stress
Investments in the stock market are known to be full of stress. Paper trading eliminates anxiety, greed, and stress, enabling a new trader to focus on learning the platform, honing their investing strategy, and developing their skills.
4. Builds confidence
Traders that utilize the paper trading platform tend to become more confident traders. There's nothing more exhilarating than encountering the sweet fruits of one's efforts; if the person is confident enough in their skills, he or she can get into stock trading using real money.
Also Read: 6 Tips For Finding Sustainable And ESG-Friendly Stocks
The Conclusion
The first and foremost purpose of paper trading is to eliminate the bigger hurdle barrier in learning the stock markets, which is the capital risk that new traders must take. When everything is on paper, it is simple to make mistakes, devise new plans, and end up broke.
Of course, it gets more cumbersome to do that with real money. You will, however, be more likely to lose money and quit up if you start making real money transactions while you are still learning.
There's no magic bullet when it comes to being a profitable trader, but there are some major benefits to paper trading as long as you give yourself a real chance to succeed.