Organic Search Vs. PPC: What's Right For Your Business?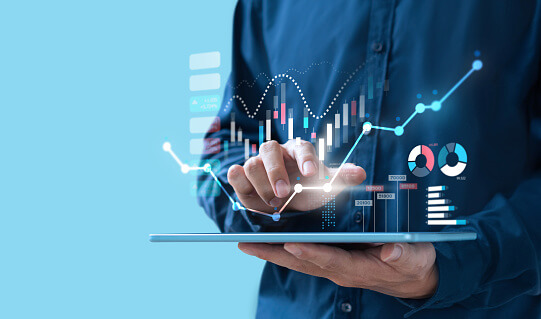 Online marketing campaigns have successfully dominated the lead-generating campaigns. In the past decade, going house-to-house to counsel customers and counting on flier and pamphlet marketing campaigns was the only way to put leads into the sales funnel. But technology and techniques have immensely changed in this decade. It's the era of SEO and PPC. Businesses with massive turnovers can afford both organic search & PPC. But startups and small-scale businesses can't afford to invest in both. They have to choose between Search Engine Optimization and Pay Per Click Campaigns. For that, they have to assess the business objectives, long term, and short-term goals.
When To Choose PPC?
If acquiring new customers and gaining massive revenue is one of the short-term objectives you need to meet within 2 to 3 months, then SEO will not be an option for you. You must count on PPC. One of the incredible benefits of PPC Toronto is that – It provides instant results. But, the results of PPC are not constant. You can't expect PPC to contribute to your future digital marketing endeavors. It is valid until it is activated.
Facts About PPC
PPC, as we all know, stands for Pay Per Click Campaign. You can only count on PPC to come out as effective if you are ready to spend a good amount of budget. A big budget always brings better results.
The success of a PPC campaign is somewhat dependent on SEO. For example: Whenever the user clicks on ads, he will be redirected to the landing pages, services pages or homepage. So, such pages must be optimized from the user's point of view. The speed and other things must be on-point, or you'll get charged for a click that failed to convert. It'll be a 'Not-Fair' deal for you. But! The leveraged PPC efforts will be of great value if your SEO is on-point.
If you invest $5 in PPC, you'll get a benefit worth $25. PPC is all about investing, right?
In PPC, you've to choose the negative keywords wisely so that your ads don't appear in the wrong ones. If you aren't able to prevent that, your profits will suffer.
4 Important C's of PPC Campaigns
| | |
| --- | --- |
| Customers | Before running campaigns, you need to know who your ideal customer will be exclusively ready to buy the products and services you're offering. Frame your ideal customers' persona, so you know which interests and preferences trigger. Or the invested budget will go into ashes. |
| Channel | CHANNEL is the other essential 'C' for a successful PPC campaign. There are numerous channels which can help you to make profits. But you have to choose the right track. How can you expect to reach your destination if you choose the path? |
| Content | Content plays a major role in a PPC campaign; the tone, images, videos and length of the content determine whether your PPC campaign is successful or not. |
| Change | Once you've activated all your Search Engine campaigns, check the analytics for in-depth insights. If campaigns are not running as they should, you must switch them. |
When To Choose SEO?
SEO is usually opted for by businesses who want to enjoy long-term results, be it about gaining organic traffic, generating ready-to-buy leads exclusively or getting continually-incrementing revenue.
SEO is the best option for you if you are patient enough to wait for the campaign to show results. Besides, SEO delivers outcomes that will prove highly effective in future digital marketing endeavors.
But SEO Toronto is not a 'Set It and Forget It' approach. An SEO executive must leverage consistent efforts to deliver the outcomes.
Also Read: Adwords It's Best to Have an AdWords Expert
Facts About SEO
There is no universal SEO strategy that can benefit every business. Every business is different in nature and form; thus, a distinctive strategy for every business must be framed.
There are four types of SEO – Off-Page SEO, On-Page SEO, Technical SEO & Local SEO. For comprehensive benefits, it is suggested to leverage all kinds of SEO.
SEO is not a cup of tea. Only learned professionals with skills and expertise can do it.
Nowadays, a business without SEO is considered a body without a skeleton.
SEO can be automated through the use of various tools introduced in the marketing world. But, they are not as effective as manual marketing efforts.
SEO involves these core aspects –
Improving architecture, structure, navigation and speed of the website.
Enriching the website with user-friendly, informative and high-quality content.
Creating a strong backlink portfolio increases the website's trustworthiness and credibility.
Doing local listings to ensure that local traffic considers buying the particular products.
Fixing technical issues that usually occur over time, no matter how attentive you are.
Also Read: SEO VS SEM – Simple Guide Get to know everything
Final Comments!
Both SEO and PPC are effective online marketing techniques. But it thoroughly depends on your business's short- and long-term goals to find the one that fits you.
About The Author:
Karan Sharma is the co-founder & CEO of Kinex Media Inc. He intends to bring a massive transformation in eCommerce web designing & development. His team of talented IT professionals knows the secret of getting huge conversions.