What Are the Most Preferred Mobile App Development Frameworks in 2023?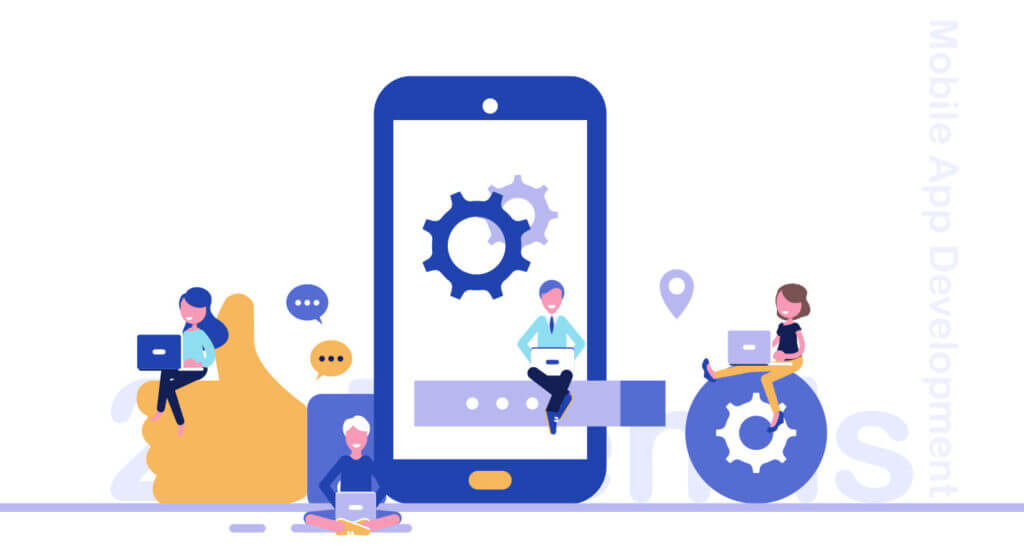 In the modern day, the internet has become one of the amazing opportunities for marketing business products or services. Businesses require their own mobile app to reach customers even without any hassle. These also involve growing and expanding competitors' world to the maximum.  Seeking the best mobile app development company in New York lets you easily get a suitable mobile application based on your requirements. Based on a recent report, the global market share of mobile usage reached USD 154.05 billion in 2019, and these would be attaining the highest growth to 11.5% CAGR by 2027.
Top Mobile Technology and App Development Frameworks:
Mobile apps have been specially developed with an advanced tool called the Mobile App Development Framework. It is a wise decision to hire a mobile app developer for getting the most engaging and effective mobile apps.
Users can easily connect with the business anytime as well as anywhere. Customers could easily get a comfortable way of communicating with the business using the official apps. Below are some of the App Development Frameworks suitable for the mobile app development
Also Read: Best top 10 mobile app features to attract your customers
1. Flutter:
Flutter is one of the amazing open-source and amazing cross-platform mobile app development frameworks. These have been preferred by many mobile app development companies. It is a perfect option for developing desktop, mobile, as well as web applications. Framework definitely works even on a single code base. It will be a suitable option for developing mobile apps based on Android and iOS apps.
Framework would also be providing the advanced UI toolkit, and it is enabled with more widgets. The speedy and comfortable development of the mobile app makes this framework unique. Flutter framework uses a 2D rendering engine known as the Skia, which is helpful for developing visuals in apps.
Speedy app development
Built-in material design
Flexible user interface
Full native performance
Cross-platform app development
2. React Native:
React Native is also an amazing open-source app development framework known for enabling more advanced features. Facebook developed this framework. These use advanced JavaScript programming language for developing the JavaScript programming language.
You can also easily hire mobile app developers to develop using this framework. These have been widely used by various Tech giants such as Tesla, Airbnb, and Instagram, React Native helps to easily build attractive User Interfaces, and it is most recommended.
Cost-effective
Ease of maintenance
Native cross-platform app development support
Code reusability
Compatibility with 3rd party plugins
3. Xamarin Platform:
Xamarin is one of the best app development platforms, which uses a unique UI for developing native applications. It is quite a convenient option to hire an iOS app developer using this framework. More than 75% of codes are shared across various platforms.
Developers could easily get their hands on writing the codes or even running the framework. Xamarin Framework is packed with all the required tools as well as the library required for developing the app.
Technical support by Microsoft
Sharable code
Single technological stack
Cross-platform app
Cost-saving mobile app development
4. Ionic Framework:
The Ionic Framework is also an open-source, cross-platform UI toolkit. These are suitable options for extensively developing quality mobile apps with web technologies. This includes HTML, CSS, JavaScript, and more.
These also have absolute integrations with amazing frameworks such as React Native, Angular, and more. Seeking the best iOS app development services will be quite an amazing way to enable front-end UI and UX interaction. These include apps such as Gestures, UI controls, animations, Interactions, and more.
Simple and functional design
Availability of Cordova plugins
Performance-focused Framework
Simple code for all app stores
5. Adobe PhoneGap:
PhoneGap is the leading mobile app development framework for languages such as HTML5, CSS3, JavaScript, and more. These are also suitable options for cross-platform app development.
Seeking to hire an iOS app developer is the perfect option for developing the apps on a single platform. It is convenient to use the same code for developing the apps for wide platforms. Framework is also the amazingly best choice for developing Hybrid apps.
Backed by apache
Robust backend
Easy-to-work plugins
Reusability of codes
Also Read: The Future of Mobile Payments: Predictions for 2023
6. Solar2D:
Solar2D is one of the best platforms for easily building apps for the iPhone, iPad, Mac, Windows, Android phones, and others. It is an open-source, cross-platform Framework enabled by the 2D game development Framework.
These would provide you with a higher range of the development phase. It involves the lightweight programming language called Lua, which ultimately facilitates simplicity, speed as well as flexibility.
Faster development
Cost-effective
Multiple plugins
Strong API support
7. Mobile Angular UI:
Normally, the Mobile Angular UI involves a complete combination of Bootstrap, HTML5, and AngularJS. Learning the mobile app development framework is quite easier when the person is well-versed in AngularJS and BootStrap. It is quite convenient to hire iOS app developers to develop the Mobile Angular UI as this saves you more time.
Develops hybrid apps
Use CSS files
Responsive framework
No jQuery dependencies
8. Ktor:
Ktor is an open-source and free cross-platform mobile app development framework. The Ktor framework is the perfect option for developing Android apps, iOS apps, and microservices.
Kotlin native support
Lightweight framework
Easy to build Asynchronous servers
9. jQuery Mobile:
jQuery Mobile is an amazing open-source, cross-platform app development framework enabled with HTML5. The framework especially allows writing a single code for mobile or web apps. It can be easily used across different platforms.
Cross-browser-compatible Framework
Reusability of codes
Allows to create custom themes
10. Framework7:
Framework7 is an open-source and cross-platform mobile app development framework enabling HTML and CSS. Also Framework7 allows developers to create Hybrid apps for various platforms. Framework7 is Equipped with a built-in grid system layout.
Supports faster development
Pre-styled widgets
The super easy learning curve
In-built helpers
11. Monaca:
The Monaca is the best cross-platform hybrid mobile app development platform. These are perfect for developing workflow or development environments. These are the perfect option for increasing flexibility and better convenience.
Powerful debugging
Framework Agnostic
Cloud-empowered development
12. Apache Cordova:
Apache Cordova is the ultimate mobile app development framework that helps to create an app for Android, iOS, as well as Windows. Also Apache Cordova is the best choice for those who like to develop cross-platform apps. These are smaller in size as well as require less memory compared to traditional hybrid apps.
Faster to develop hybrid app
No need to learn specific programming languages
Hardware access
Plugin support
Conclusion:
Above are the best mobile technology and app development frameworks suitable for mobile app developers. These frameworks are equipped with ultimate needs and requirements. Hiring a mobile app development company in New York lets you easily create unique features-based mobile apps.