Understanding IP PBX & Choosing the Best Provider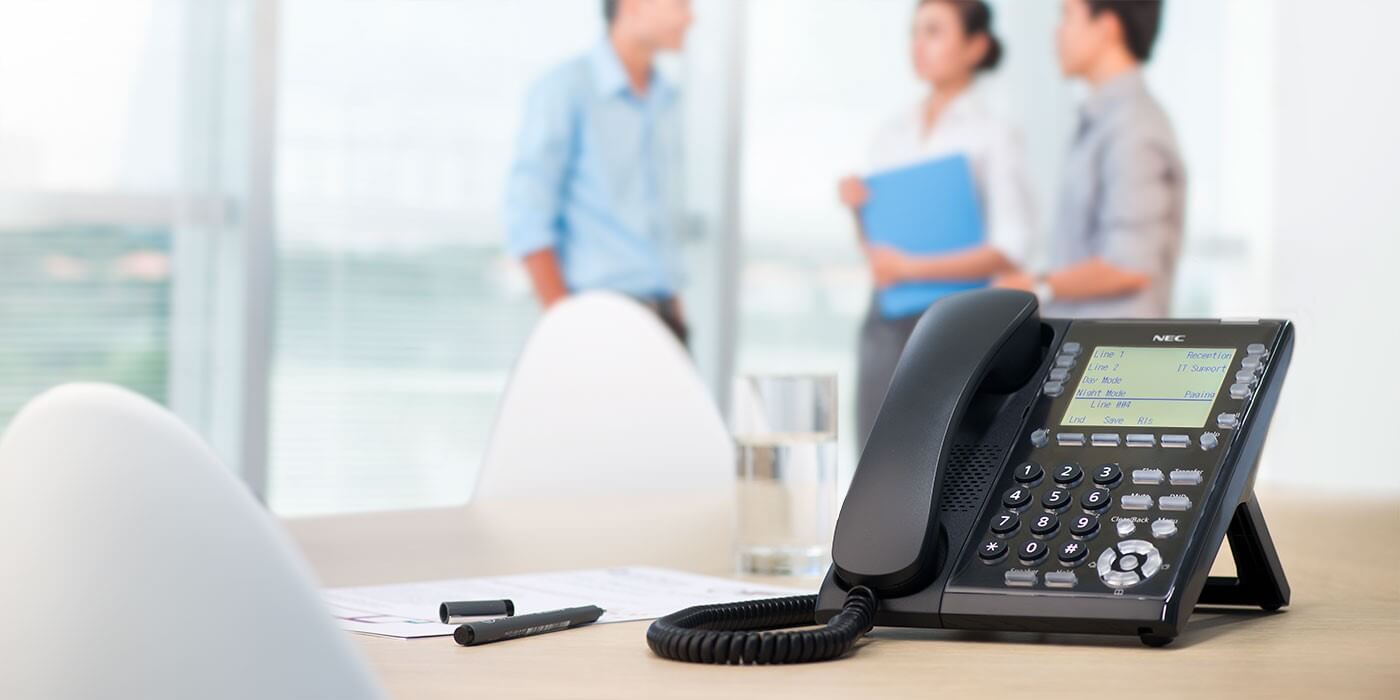 In today's digital world, IP PBX (Internet Protocol Private Branch Exchanges) systems are the most popular phone systems. This is due to their internet-based nature, IP PBX solutions eliminate the outdated issue of wired phone systems, remove IT headaches, and offer a variety of new features. So the question is, how do you choose the right provider, and how do you understand IP PBX, its advantages to your business?
The voice of an organization is a crucial component of its success. As a business owner, it is important to understand your possibilities, how this would affect your company, and choose amongst the best solutions. Today's digital age has created a culture in which everything is available on demand. Thus resulting in businesses looking for cost-effective communication solutions that can support mobility. The business telephony system streamlines your business communication and grows with your company.
You can easily increase your in-house teams, expand your office locations, and hire remote workers with cloud telephony. The technology behind this is VoIP (Voice over Internet Protocol). With VoIP, businesses can implement flexible communication with users, accommodate calls, SMS, email, video conferences, and other types of business communication methods at a less operational cost. This also reduces phone bills and teleconferencing costs, and a more recent study estimates that the mobile VoIP market alone will reach $183.7 billion by 2027 (Business Wire, 2020).
Gradually, businesses are shifting to IP PBX telephone systems that offer a wide range of features, small businesses were unable to afford this hardware. The idea behind moving to hosted solutions is that large-scale data gets centralized over the cloud.
Also Read: How are Mobile Applications Dominating the eCommerce Industry?
What is IP PBX?
IP PBXs, or Internet Protocol Private Branch Exchanges, allow businesses who share a local line to switch calls between each other over internal networks and to connect to external lines over fast data networks.
It is primarily responsible for routing calls to and from the business premises, as well as within the business network. An IP PBX Software Solution enables users to share multiple phones and switch calls between VoIP and traditional telephone users.
Now that we know the definition of an IP PBX system, let's take a look at the difference between single-tenant and multi-tenant IP PBX systems?
The primary difference is the number of software components. The single-tenant is made up of one platform user with one codebase running on their website, whereas a multi-tenant system involves sharing the same codebase among an unlimited number of users for the ease of their convenience and control. Also, setting up a single-tenant system can take more time and effort than setting up a multi-tenant system, which requires less maintenance and gives you greater control to optimize business activities.
Multi-tenancy allows businesses to utilize resources more effectively since the resources are shared, therefore by combining multi-tenancy with storage and hardware, multi-tenancy can reduce the costs.
Advantages of IP PBX
Many businesses today find that hosted solutions offer a unique value proposition that is beneficial to them. The main advantage of an IP-based telephone system over a traditional PBX is the converged voice and data networks, rather than separate networks for voice and data. In other words, businesses with an IP solution can access the internet, make VoIP calls, and send emails all from a single system, allowing better agility, flexibility, and the ability to scale. Some other benefits include:
1. Scalability
IP-PBXs have virtually unlimited growth potential, unlike premises-based systems. With IP-PBX, users can add phone lines via the Internet rather than installing and maintaining physical wiring. The cost-effectiveness and decreased maintenance feature of the IP-PBX system will support the extension of your business overseas. In addition, customers do not have to pay for excess capacity, as they can expand their systems one line at a time.
2. Auto- Provisioning
In the PBX software solution, customers can configure the service and make changes themselves through a Web browser or other interface. Auto-provisioning in IP PBX software ensures uninterrupted, efficient service, resulting in the agent's productivity and efficiency improvements. With this, you can also improve the accuracy and visibility of business operations.
3. Multiple features
In a hosted IP-PBX solution, you get all the features and abilities of a premises-based system. Many of the call handling and routing functions can be implemented easily and cost-effectively with a hosted solution due to their cloud-based architecture.
4. Connecting multiple locations
A business's locations can be served by a single, centralized system through the cloud-based architecture, which will allow seamless communications among employees at every location, giving complete flexibility in handling and routing calls.
What to look at while choosing an IP PBX provider company
Businesses can benefit from the advanced features of an IP-based PBX by switching from a traditional system. So, if you're looking for an IP PBX provider, look for these key features:
l Audio- Conferencing
Over recent months, multi-party conferencing has become a staple of business, so it's crucial to choose a solution that offers in-built support not only for simple three-way calling but also for multi-party conferencing.
l Lowest Call Routing(LCR)
LCR provides several benefits such as streamlined communication, call routing through the most reliable path, cost-effective solutions, and efficient management of long-distance or international calls, among many others. This automatically determines the best route for the call to go through with ease and for the best audio quality.
l Payment Gateway Integration
Integrating a payment gateway streamlines financial operations and simplifies the experience for both the service providers and the end-users. This enables customers to view bills and pay them directly from the software more quickly and save their time.
Summing Up
Using a hosted IP PBX helps your business become more agile, flexible, and able to access advanced phone features. In the current era of rapid digitization, choosing a phone system is one of the most important decisions for your business. Failing to keep up with the latest communications technology can greatly compromise operations, leaving your company behind in the competitive market.