Step-By-Step Guide to Make an Impressive Mobile App for Your Business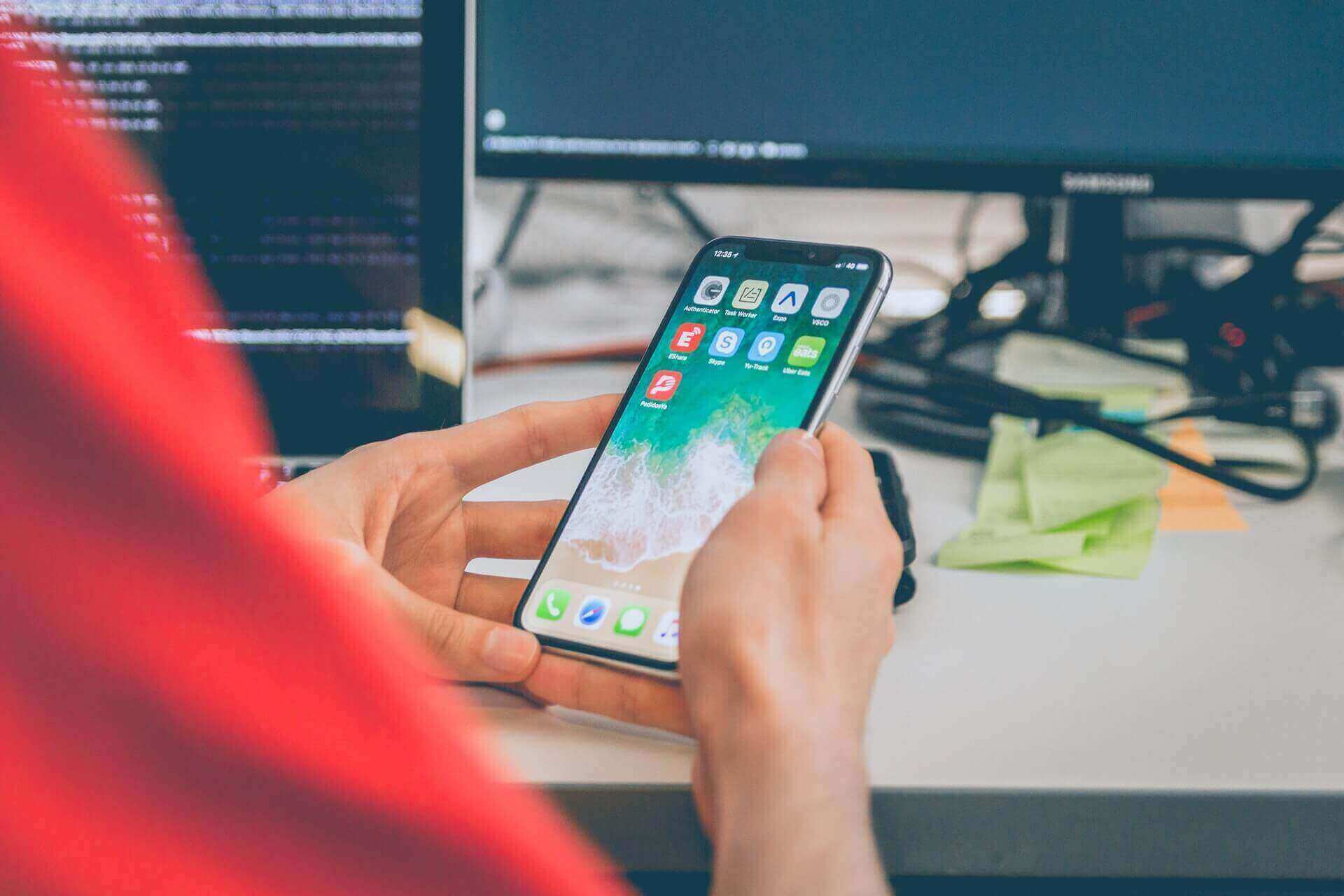 E-commerce is the future. If you want to sustain in the market, you need to enter the digital space to get the best out of it. The first step you should take is to build an impressive app that can boost your business.  Here Step-By-Step Guide to Make an Impressive Mobile App for Your Business
Why a Mobile App?  
Websites and mobile apps have become passports to enter the hyperconnected digital world. The number of smartphone users is increasing every day and that has increased the demand for mobile apps as well.
Forward-thinking businessmen can use mobile apps to build strong customer relationships, deliver reliable services and goods to their customers. If designed and launched properly, mobile apps can boost Return on Investment in profitable ways. 
You can build and promote your brand through the app. The real gold mine is the consumer data you get from the app. If analyzed and utilized wisely, it can help you boost your business to new heights. However, there are multiple factors that determine the success of the mobile app. Let's look at how you should initiate the mobile app development process.
Looking to Build an App For Your Business?
Before starting the mobile app development process, you need to ask a few questions.
Why do you need the app?
What is the branding strategy?
What will be the mode of interaction with the target audience?
How much does it cost to develop an app and post launch?
From the user's perspective, there are 5 types of mobile apps:
1. Task resolution app:
It is a mobile app that helps them carry out their tasks remotely at their convenience. It is the fundamental element of most mobile apps. An e-commerce app also falls into the category of task resolution app.
2. Loyalty app:
You can run loyalty programs and offer incentives through your mobile app to ensure customer retention. The loyalty apps are a medium to provide rewards to frequent users.
3. Entertainment app:
OTT and gaming apps are typical examples of this kind. These apps entertain their users by keeping them hooked and sometimes with incentives.
4. Customer service app:
The main purpose of these apps is to communicate effectively with clients. These apps are used chiefly for troubleshooting. They keep the users updated by sending frequent notifications.
5. Content app:
These apps are built for knowledge-sharing. For example, a cooking app with hundreds of recipes, or a travel app with destination guides. News apps can also be considered content apps.
Based on your business type and purpose, you can choose the type of mobile application. You should also know what are the major steps to be taken when you think about how to build an app for my business.
From technology's perspective, there are three types of mobile applications.
1. Native Apps:
These apps are built dedicatedly for a single platform or operating system i.e iOS or Android. Due to limited focus, they are faster and more reliable. However, they cater to a limited target audience.
2. Web Apps:
Web apps are more responsive in comparison to websites. They can work on any mobile device irrespective of the operating system. You can use these apps through a mobile browser as well. They are not standalone apps and need no customization. It is the most cost-effective option. Not to miss, the user experience is highly dependent on the app's compatibility with the browser.
3. Hybrid Apps:
Hybrid apps are native and web applications. It can be downloaded by both Android and iOS users. It is ideal for countries with slow internet connections. Compared to Native apps, these apps work a little slow.
If you choose Hybrid apps, you should consider geographical location, the target audience, and budget.  
Once you get this clarity of mind, the next step is to finalize a talented mobile app developer that can cater to your needs. Get involved in the initial process of developing an app. A wireframe can help you understand how your app will actually look and function. Once the app script is ready, it is a trial and error method that will surely bear sweet fruits in the future. 
Also Read: Top 8 Reasons to Learn Android App Development in 2022.
How will the App Help you Grow your Business?  
1. Brand building:
If the customer downloads your app, your company's logo will be visible on his screen all the time. This way, a mobile app creates a strong brand presence and gives your business recognition. In the long run, it will provide you with a competitive advantage. Mobile apps have become a staple for corporate branding and brand reputation these days.
2. Improved services:
App development for your business will allow users to access services from anywhere and anytime. Is this even possible with a physical retail store? They can book your services well in advance. This means more business and improved operations.  
3. A smart way of marketing:
A mobile app is a one-time investment. Got new stock? Just send your clients a notification. Launched a new service? You can inform your clients straightway, as many times as you want. These mobile apps post-development can be integrated with the social media apps like Instagram and Facebook for better reach. If so, customers can promote your products and services with a single click. You can get free publicity if you prepare an effective marketing strategy and send engaging notifications. 
4. Customer acquisition:
People spend more time than ever on their screens now. An engaging mobile app can keep them constantly connected with your business. You can run offers and referral programs to retain the customers and build a relation with new ones.   
5. Income generation:
Developing mobile applications is the top-most medium to generate ROI. You can earn through paid downloads or in-app advertisements. Apart from that, it keeps you connected with the customers round the clock, allowing more customers to utilize your products or services.