Retail Sale Tips: How to Deliver an Outstanding Customer Service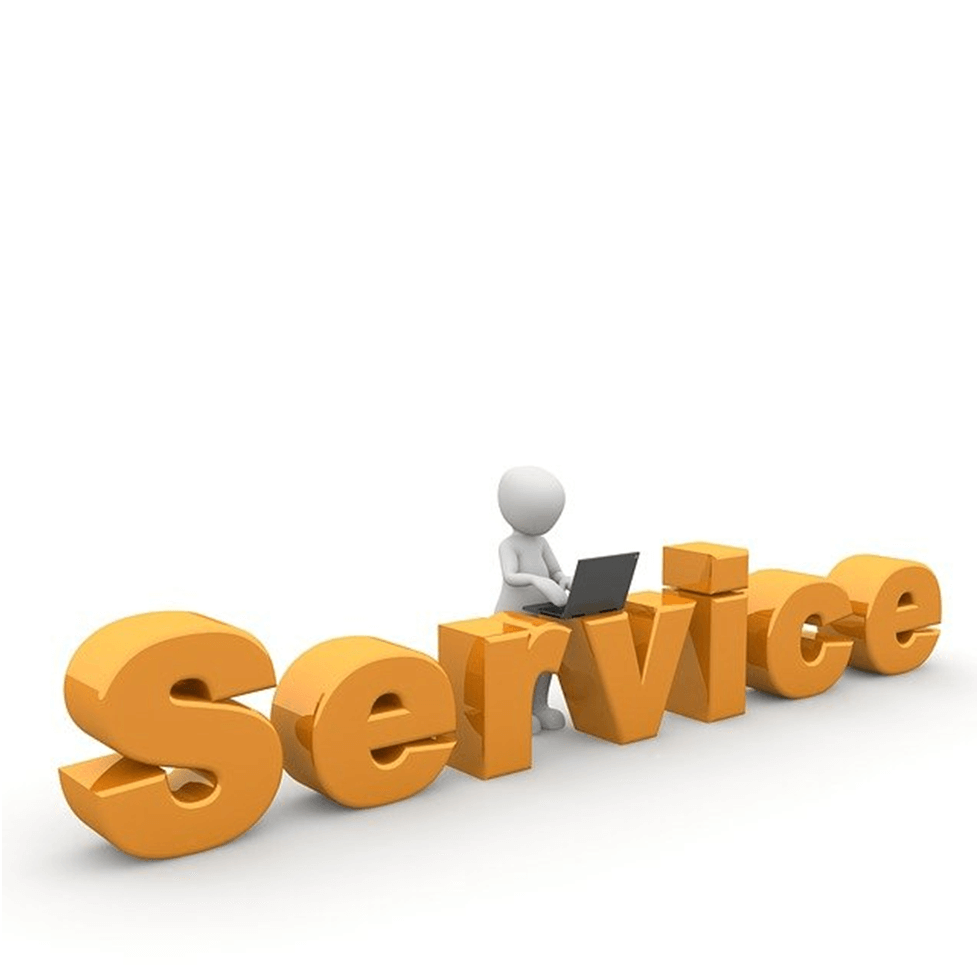 Nobody can disagree that good customer service is essential to a company's success. Even if you have great products to offer, poor consumer support can make it difficult to connect with the audience. Thus, you will lose customers and revenue.
According to statistics, 93 percent of customers like to buy repeatedly from businesses that provide great customer service. Shoppers' opinions of the company like in-store experiences, sales staff, and other factors also influence the quality of services.
So, this is why businesses need to spend on improving customer service to achieve long-term profits.
But how can you assure a positive customer experience for individuals seeking assistance while interacting with your brand?
Don't worry! We've compiled a list of strategies to help you keep customer service ahead of the competition in your industry. Let's get started!!
The Ultimate Ways to Enhance Customer Service
We all know that strong customer service in businesses, particularly retail, necessitates establishing relationships with local clients, educating them about new products, and rewarding loyal customers.
Here are some tried and true methods for embracing customer service. So, let's dive in!
Stay Informed About the Product
As a business owner, you must guarantee that your customer care staff is well-versed in all of your products. They should trust in the product, be able to convey features, and be knowledgeable about its applications. Also, they should demonstrate to customers how the product will benefit them.
Your job is to keep customers coming back and help them get the most out of their purchases and feel like they made the proper decision. As a result, make sure your employees are well-versed in all of the product's basics, features, and benefits, so they never fail to impress customers.
Quick Response to Customer Queries
66% of customers feel the essential aspect of any online customer experience is respecting their time. As a result, customer service needs to respond to consumer inquiries as quickly as possible.
Responding to client feedback timely demonstrates that you value your customers' opinions and listen to them, whether positive or negative.
Customers are aware of how difficult it is to resolve the issues. However, there's a big difference between how long it takes you to respond and how quickly you solve problems. Customers can't wait in long lineups but can spend time until their issue gets resolved.
Hence, it is your job to reach your consumers immediately and tell them that their queries will be resolved.
Faster Checkouts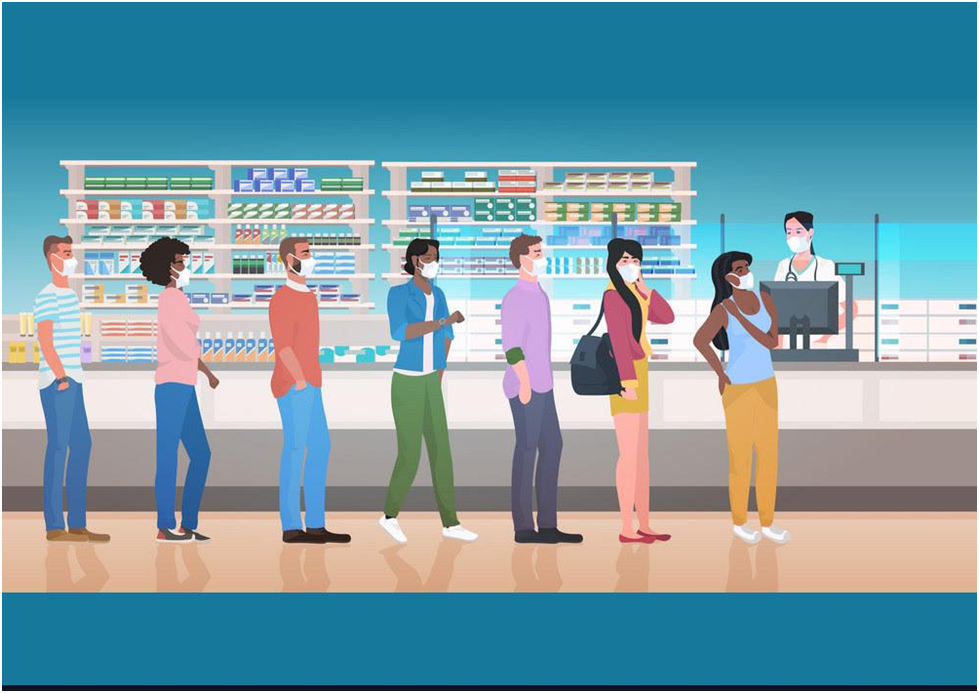 If lineups aren't managed well, there's a good chance that customers won't engage. It will also have an impact on conversions and ROI. By addressing queueing procedures, an effective queuing system can assist overcome all of these issues and providing exceptional customer service.
It enables valued clients to check in to queues using kiosks located at the entrance. They can select services by entering their personal information and digitally joining the queue. Virtual queuing will save them from the need to stand in line physically and provide them with the expected wait times. Thus, reducing customer frustration and wait times.
Personalize Customer Service
Customers expect better customer service in 40% of cases. Customers become frustrated when their requirements are not satisfied, they receive late responses, or their time is not respected.
Consumers expect to interact with a knowledgeable and talented individual rather than a brand. As a result, businesses need to give tailored birthday gifts to their clients. It's a good idea to give them something connected to their hobbies or interests. Birthday greetings through email with vouchers or coupons can also be effective.
Sending them such unique presents will make them feel valued, give a personal touch, and demonstrate that you are aware of their needs.
Streamline Support Across All Channels
Developing long-lasting customer relationships is essential for every business to provide a consistent customer service experience. Staying proactive through social media, live chat, emails, and other means can help you do this.
For example, user comments on any of your Instagram posts requesting information about any product or service. You can directly answer customer questions in the comments section or direct message with the solution.
Also, you can provide them with the business email address so they can contact you for any additional assistance.
Also Read: 5 Incredibly Useful Social Media Tips For Small Businesses
Reward Loyal Customers
Using POS software that enables you to monitor repeat customers, integrate data, and builds customer accounts can help provide personalized shopping experiences. This will deliver quick access to recent purchases, notes, and the number of customers earlier engaged with the business.
This will allow you to effortlessly reward customers for both online and in-store purchases. You can also thank consumers in person during checkout or send them customized notes with their next online purchase.
Understand Your Customers
Knowing your target demographic and their needs are essential to providing excellent customer care. Providing customized services gets easier when you have a better knowledge of your consumers and what motivates them to make purchases.
Here are some suggestions for knowing and understanding your consumers better.
Ask Questions: Ask your consumer's simple questions relevant to their interests and what they are looking for. This will assist you in recognizing aspects where you may set yourself apart from the competition.
Conduct Surveys: Polls are a great approach to gather user opinions and learn more about your customers' needs and wants.
Also Read: What is Digital Marketing? Types, Benefits, and Strategies
Maintain Transparency and Educate Consumers
Upselling and cross-selling products by informing clients about the products you sell boost customer service. Starting the interaction might assist you in tailoring your advice to their specific needs.
As a result, the first thing you should do is collect consumer information. You must pay special attention to the customer's interests and body language, then educate them about the products based on their requirements.
Keep their wait times in line, product benefits, and other details transparent. It would be far better if you could invest in a management system that would streamline all of the processes and allow customers to assist themselves.
Overall, you will be helpful rather than aggressive, which will improve customer service.
Try Before Buy Approach Can Help
If the company can handle the logistics, allowing clients to try on products before purchasing them could be a terrific way to create relationships with them. Furthermore, you can spend in providing an exceptional shopping experience that will convince customers to buy at least one product on the spot.
Summing Up
Customer behavior is always evolving. This involves marketing initiatives, shopping habits, and how they engage with firms, among other things. As a result, it's essential to evolve and improve your customer service approach. But remember that the demand for excellent service never fades away.
Therefore, businesses must constantly innovate new ways to provide great customer service and adapt to changing customer needs. All of the aspects described above work together to provide outstanding customer service. This will help in customer retention and the development of a brand reputation.
Integrate cutting-edge technologies like POS software, customer queue management systems, and more to rule customer service. These will help in the understanding of sales and the analysis of inventory counts. As a result, you'll have a greater understanding of sales and how to effectively communicate with clients.