6 Ways to Boost Your Customer Retention with NetSuite CRM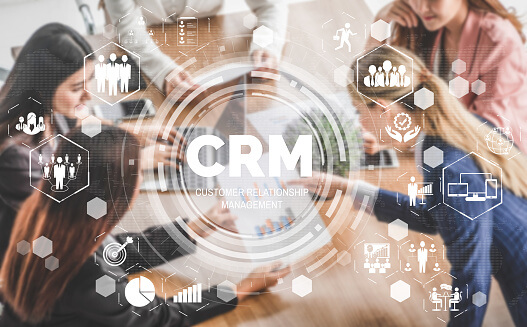 Businesses can increase client retention by using the effective tool NetSuite CRM. A robust solution like NetSuite CRM may dramatically increase client retention for firms. In addition, businesses that use NetSuite CRM custom development can anticipate an overall improvement in their customer relationships. Firms can achieve that by tracking customer preferences and interactions, proactive outreach to customers, resolving customer inquiries and complaints, setting up automated email campaigns, and identifying trends and patterns in customer data.
The integration of this cloud-based solution makes it particularly appealing. Both B2B and B2C customers can benefit from a seamless customer experience and give outstanding services that will keep them interested in the product for a long time by integrating NetSuite eCommerce.
Let's look at these six ways that Netsuite CRM can boost business customer retention.
1. Personalized customer experience
Creating a personalized customer experience is key to keeping customers happy and engaged with your business. NetSuite CRM integrations include several powerful tools to help you create an experience that will make customers feel appreciated and understood. Using these features, you can improve customer retention and satisfaction rates, both of which are essential to the success of your business.
NetSuite CRM offers a personalized customer experience by tracking customer interactions and preferences to provide tailored recommendations and suggestions. Using NetSuite CRM, businesses can monitor customer purchase history, preferences, and demographics to formulate targeted marketing content or product recommendations. Automated email campaigns can also be designed and set up through NetSuite CRM to keep customers updated on new products, services, or content that may interest them.
Also Read: The Easiest CRM for Small and Medium-Sized Businesses
2. Customer segmentation for targeted marketing
The process of customer segmentation involves dividing your customer base into groups with similar characteristics or behaviors. This allows you to create marketing campaigns that target each group's specific needs and interests, making your marketing more effective. In addition, by segmenting your customers, you can better understand their needs and develop targeted solutions that meet their specific requirements.
You can utilize this data to develop marketing strategies specifically targeted to each demographic's wants and needs. As a result, you can increase client retention by ensuring that the correct consumers receive the appropriate message.
3. Better customer service with dedicated support tools
With tools like case management, a knowledge base, and a customer portal, NetSuite CRM implementation can help you provide first-grade customer service. In addition, these tools make tracking and addressing customer complaints simple, ultimately increasing customer retention by lowering annoyance and satisfaction levels.
4. Reward loyal customers
A loyalty program is a rewards program that incentivizes customers to make repeat purchases or engage with a brand in other ways. For example, a customer might receive a discount on their next purchase after making five purchases with the company.
With NetSuite CRM, you can create and manage customer loyalty programs. This is a great way to show appreciation for your most loyal customers by giving them rewards, benefits, and other perks. Doing this can help improve customer retention and get them to come back for more in the future.
5. Upselling & cross-selling
Upselling sells a more expensive or higher-end product or service to a customer. Cross-selling is the process of selling related or complementary products or services to a customer.
The upselling and cross-selling tools in NetSuite CRM can assist you in finding chances to provide your clients with relevant goods or services. As a result, you may boost customer lifetime value and retention by offering goods and services that align with your client's preferences and requirements.
6. Gather & act on customer feedback
Customer feedback is vital for any business – it lets you know what areas you need to work on to improve customer satisfaction and retention. NetSuite CRM comes with a suite of tools that make it easy to collect and assess customer feedback, for example, through surveys, ratings, and reviews. Then, act on what your customers are saying to let them know that you're listening and care about their concerns – this way, you'll likely see an improvement in customer relations.
Also Read: Improve Productivity and Revenue in Retail Sales Using a CRM Software
Conclusion
By enabling you to segment customers based on user data points, obtain customer input through surveys, and study analytics to understand customer demands better, NetSuite CRM solutions can help your organization increase customer retention and satisfaction.
CRM software offers detailed reporting and analytics tools to assist businesses in evaluating the performance of customer retention efforts, pinpointing areas for development, and making data-driven choices for better customer retention. To sum up, NetSuite CRM is a powerful resource that enterprises can use to enhance client retention and foster long-term success.