Improve Productivity and Revenue in Retail Sales Using a CRM Software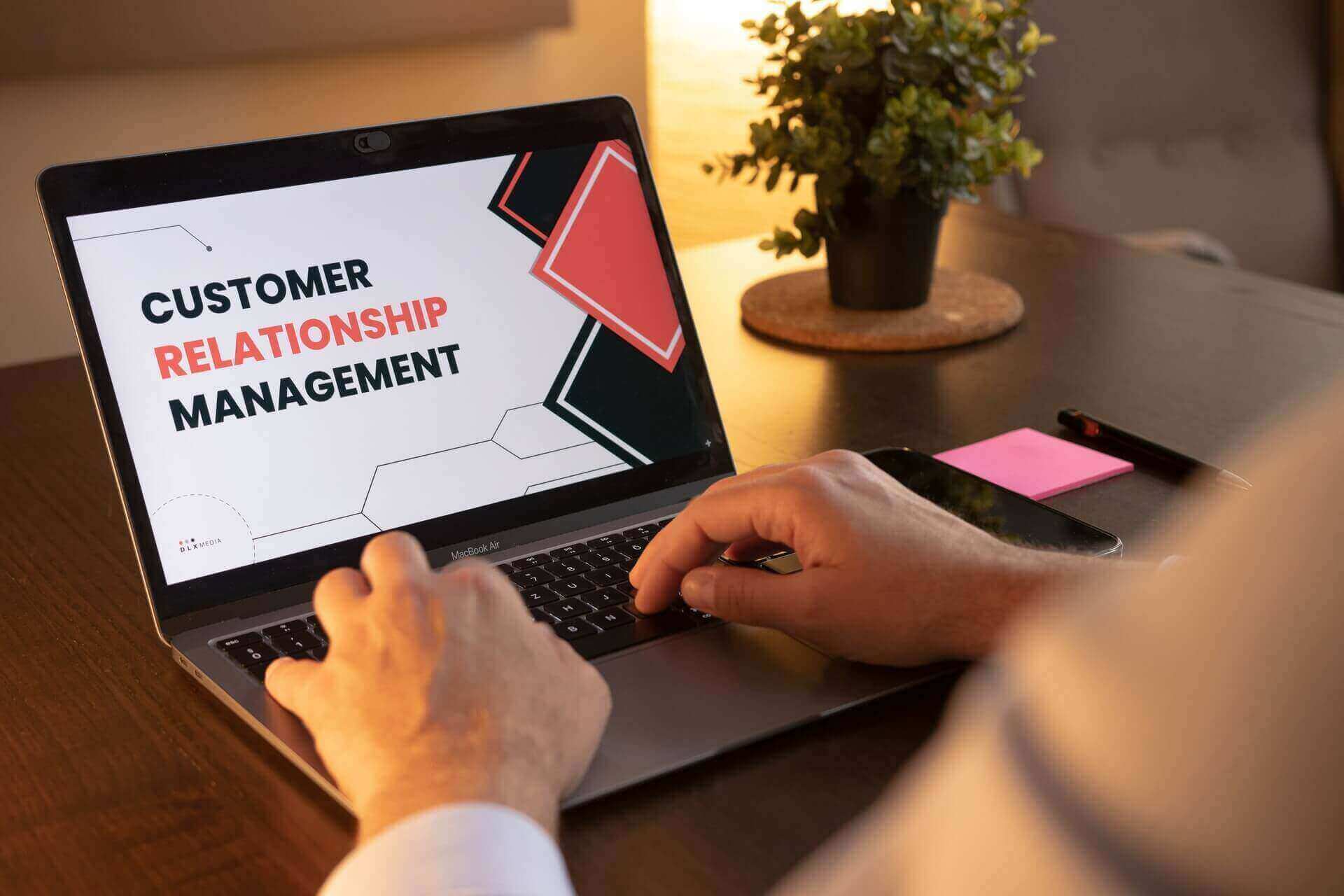 The digital age has altered the way we do business. What your product or service can accomplish is no longer as important as what your consumer wants. How can your product or service help your customer? Your customers' intentions should guide your marketing activities. To elicit this valuable information from your consumers, you must have a system that tracks every encounter with your retail establishment. In the retail sector, you must understand your customer's needs and follow them through the sales funnel. Let's speak about how crucial a CRM software system is for enhancing efficiency and revenues in your retail firm.
What is a CRM system?
CRM stands for Customer Relationship Management, and it is a complete system that assists you in keeping track of your consumers. CRM is more than just a tracking tool; it can also assist you in developing reports and projections so you can make informed decisions in the future. When CRM originally became popular in business, it was largely employed as a sales tool. It has evolved over time into its current form: a comprehensive platform that allows you to capture not only sales but also consumer interactions and intents. When looking at different types of CRMs, we can categorize them as follows: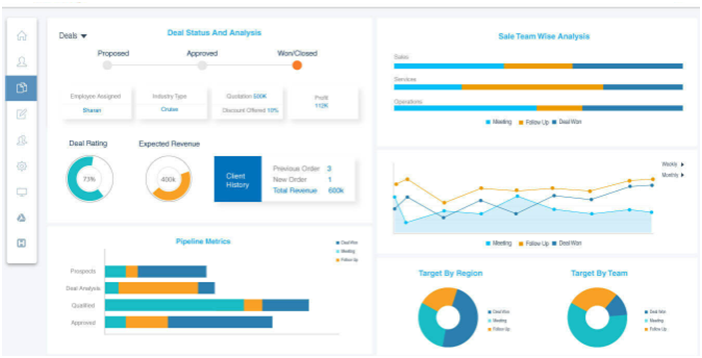 Collaborative CRM: This type of CRM puts diverse company departments together on the same page so that they may cooperate efficiently.
Operational CRM: Primarily used to collect all of your customers' interactions with your company, this CRM typically includes automation tools.
An analytical CRM will analyse data to provide reports and projections depending on the information gathered. These reports will be utilized to make future choices for the organization.
Most CRMs on the market today will provide a combination of these three capabilities. Some CRMs are industry-specific, such as the Retail CRM software, which gives customer insights to retail businesses.
How Retail CRM software will help you?
There are several advantages to having a customer relationship management system for a shop. Today, businesses must provide a great client experience in order to differentiate themselves from the competition.
In order to make a sale and remain ahead of the competition, decision-makers are now realizing that customer experience is just as crucial as pricing and quality.
A CRM may completely revolutionize your retail operations. If you are a new firm and want to ensure that all of your employees are on the same page, having one platform where all vital data can be entered will provide you with more opportunities to utilize this data efficiently. A retail CRM software will help you with the following essential tasks:
Organize marketing campaigns
Encourage cohesion between Sales and Marketing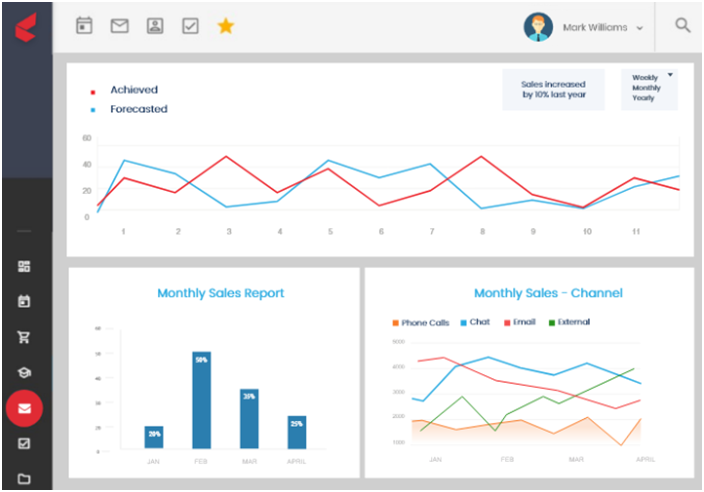 Convert your leads to sales effortlessly
As a retail business owner, your major priority is earning sales and profit. If you are not doing so, you should reconsider your sales strategy. Before deploying a new retail CRM software, you should conduct an audit of current sales. Following that review, you may consider ways to strengthen your sales funnel and address concerns.
A Retail CRM will provide critical information about each client to your sales staff, allowing them to be prepared when making a sale. They may learn about the client's intentions by reviewing the CRM data. The Retail CRM solution will provide you with greater customer service insight.
Predictions using Retail CRM solution
When considering how CRM systems may enhance sales and profitability, we must consider the forecasting capabilities of retail CRM systems. If you notice difficulties coming, you can always pivot and adjust your approach to safeguard your company. You will not be able to make these judgments without forecasting tools; instead, you will have individual salespeople interpreting data differently, causing uncertainty for your firm.
Following the implementation of a retail CRM system, the next stage of forecasting is generating forecasts using Artificial Intelligence. AI is currently the future of digital marketing and sales. AI-powered CRMs can help you fine-tune your analytics and take your forecasts to the next level. Here are three ways AI may help you forecast better:
Scoring: Using AI, you will be able to evaluate certain offers to determine their likelihood of closing. This will assist you in determining how much time you should devote to each client. It will increase the efficiency and effectiveness of your sales force in closing business.
Customer stages: AI will assist you in determining which stage each customer is in. You may target a customer with a particular message that will help you seal the transaction if you know where they are in the sales funnel.
Identify growth paths: AI will assist you in identifying areas that might potentially increase revenue for your company. You may then provide more resources to those specific tasks.
Retail CRM to increase revenue and productivity in retail business
A clear path to sales and profit is critical for retail enterprises. A retail CRM system will give you with the necessary infrastructure. Without it, your retail firm will be stumbling around in the dark looking for methods to prosper. Keeping your employees on the same page and working toward the same goal can bring your company closer to its goals.