How Cloud Computing Changes the Infrastructure Of An Organization?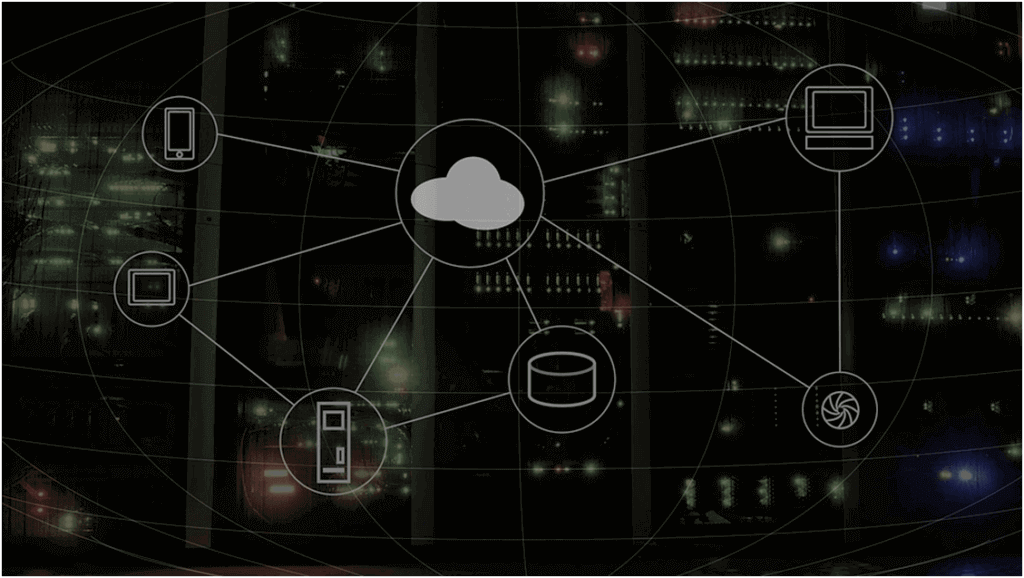 Cloud computing is one of the fastest-growing technologies and modern entrepreneurs are quickly utilizing it to foster business growth. As a business organization, availing cloud can offer you flexible IT resources, speed up data accessibility and enjoy a financial advantage. Get to know the benefits of cloud computing for an organization that changes the infrastructure.
What Is Cloud Computing?
Cloud computing is the remote availability of data storage systems, databases, servers, networks, software programs and applications, analytics dashboards, security services, backup plans, and business intelligence tools.
Top 6 Benefits Of Cloud Computing
Here are all the reasons why cloud computing is beneficial for business organizations and how it offers them flexibility in business operations and offers an edge in innovation. know 6 benefits of cloud computing for Organization
1. Speed and Performance
These are the two most important factors of any cloud computing service. The access to software programs and data is speedy, easy to navigate and offers high-end performance.
Within a few mouse clicks, your teams can access analytics that would take them days to process and present in-house.
This is possible for cloud because most of them run on globally distributed huge datacenters – and don't depend on limited hardware assets.
Most importantly, the speedy performance of cloud can make business process agile and you don't need to plan your capacity for coming months or years.
Your teams can work without the pressure of arranging tons of data beforehand – and can solely focus on innovating your own products and services.
2. Data storage and remote accessibility
Cloud computing eliminates the need for maintaining data records onsite on physical hardware. All data that a business considers important and crucial for operations is stored on remote servers.
This allows for online, real-time access to information globally. While cloud computing speeds up the accessibility of data, it only extends availability as per the guidelines of a business.
As the problem of secure data storage is solved through Cloud computing, there's one issue that haunts your mind. And, that is about IT asset disposition for getting rid of all the outdated hardware, devices and physical storage equipment. This is when you need to contact an ITAD service specialist like "Dataknox", if you're located in and around Newark CA.
This storage process guarantees limited authorized access.
3. Extended IT support and maintenance
While you rely on a cloud service for provision of IT resources, you don't have to hire an additional department to assure quality of your IT functions.
More importantly, in times of technical vulnerabilities, these cloud companies have strong inhouse resources for repair and maintenance.
While this does not commonly happen, but let's say, your network server goes down for 30 seconds.
The other minute, all you have to do is call, email or reach the support team through a chat option and they'll be up for fixing the technical glitch.
With improved security and privacy of business data, cloud services also offer extended support in business continuity plans, disaster recovery processes when an organization needs data backups instantly.
Also Read: What are the Cloud Computing Services?
4. Cost-effectiveness
Cloud computing companies usually charge through subscription models. An entrepreneur or a business can choose their payment plans depending on their operations needs and organizational size.
This means you don't have to buy all the assets, whether tangible or intangible and you can still make the best use of hardware and software that come under your package.
This helps businesses set a material amount of capital aside for more critical needs. They can choose to spend that cash on hiring human resource, marketing their products or services, building their public relations and so on.
This financial independence also helps businesses during the process of decision making. You can extend your subscription or cut it down depending on the needs of your business.
5. Strong security protocols
Your sensitive business data, including the personal and financial information of your clients, your lead count, your marketing analytics, your supply chain graphs and everything else that you store remotely is highly protected on cloud.
These cloud computing and migration services have strict policies and use most modern technologies to secure the IT resources on both ends. You don't have to worry about the cybersecurity issues, or hacking threats or other online intruders.
In simple terms, cloud computing services ensure there is no unauthorized access to any part of your digital assets. Their strong security systems are an ideal way to protect your own data, software applications and the overall network infrastructure in action.
6. Business scalability
Cloud computing allows businesses to scale in any direction they want. You choose to grow and expand your business geographically, in terms of human resources, IT infrastructure, bandwidth, provision of services – and being on the cloud helps you with that.
Focusing more on IT infrastructure, you can choose to grow the number of users that share the same company data, the no. of servers, the data access locations, bandwidth of data, storage capacity, or analytics – in short, overall computing power.
Conclusion
Cloud computing helps diverse business organizations, from an iPhone game development to a tax leverage the benefits of advanced IT resources.
When deployed for major business processes, cloud computing can upgrade the overall functional and network infrastructure of an organization by boosting productivity, offering speed, agility, and flexibility, and by reducing financial burden. Diverse businesses ranging,