Sales Funnel Explained In Just 5 Minutes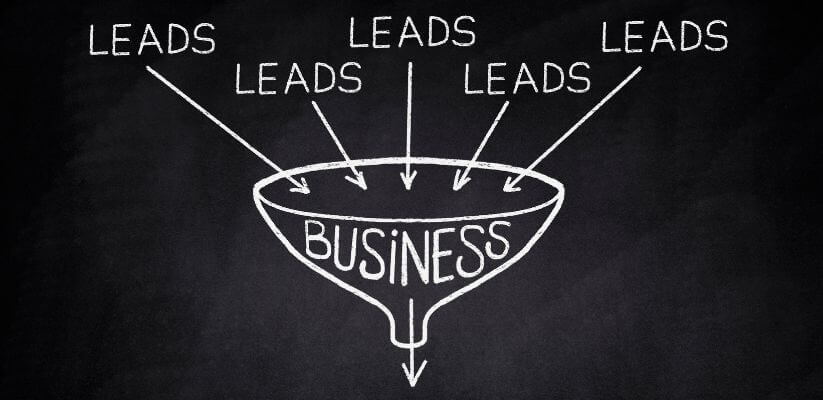 A sales funnel is a visual depiction of the customer journey while showcasing the sales process from awareness to action.
In simple terms, a sales funnel includes every single step needed to take by a person to become a customer.
The sales funnel is also known as revenue or a marketing funnel. It elaborates the concept that each sale starts with a big count of potential customers and stops with a comparatively smaller amount of those who practically make a purchase of a product/service.
Why is the implementation of a sales funnel crucial?
There are numerous reasons you should implement a sales funnel in the business. Here are a few essential reasons-
Generates customer base
The primary function of sales funnels is to take the target audience through different steps that might make them customers. This way, customers get generated.
Creates referrals
A sales funnel helps create a solid customer base and target audience.
It also encourages satisfied customers to send references to those who skipped creating a place in the target audience.
Accurate tracking
A sales funnel helps organisations to determine if each step in the sales process is working well. It helps keep a thorough check if any amendments need to be done. This makes sure that the time and sales resources are effectively utilised, resulting in enhanced outputs.
Potential customers are pushed through the funnel while creating effective feedback with the accurate tracking feature.
Give a sharp business focus.
The primary aim of a sales funnel is to narrow the business' centre to a particular group of prospects. This makes it simple to approach the target audience while converting them into customers once they reach the funnel's bottom.
A significant advantage of implementing a sales funnel is that it helps eradicate unqualified prospects. In contrast, the qualified ones are asked to go through various steps that will gradually convert into a final purchase.
How do the sales funnel work?
The stages of the sales funnel change according to the organisation, but generally, they are segmented into four essential steps.
Awareness
The stage embraces many prospects with a specific problem or has been looking for an appropriate answer. It also includes prospects who have become aware of a business through social media campaigns, content marketing, email campaigns, or other sources.
Interaction
In this stage, the count of the prospects gets reduced but the chances of sales conversion are at a higher rate. Interaction is a sales funnel stage where the prospect gets one step closer to the organisation and asks for detailed information. He may also organise extensive research to see if the business can match his specific demand.
Interest
In this stage, the prospect approaches the company and asks for detailed answers to his questions. The stage may also include additional research of different segments of the organisation, sales offers, or pricing. Suppose the prospect rejects to buy any product/service, then the sales funnel process comes to an end.
Action
The sales funnel stages mentioned above wind up with this final stage which is action. This stage determines whether the prospect has decided to purchase the product/service or not. If he rejects purchasing the product, the company can use other advanced marketing strategies to ensure that their product/ service positively impacts the customer's mind.
Also Read: 9 eCommerce Marketing Strategies to Maximize Your Online Sales
How to develop an efficient sales funnel?
Observe audience behaviour-
This revolves around defining those who would be in the topmost position of the sales funnel. In the case of a web company, this will mean studying the pattern of how the prospect is leveraging the websites.
It will include the things the prospect might find very interesting. Analysing audience behaviour may also include analysing the bounce rate, which showcases the amount of time the prospect is on your business' web pages.
Get audience attention-
It is quintessential to have something really creative to draw customers' attention. This might include engaging videos, advertisements, and more.
Direct customers to relevant sources-
Once you successfully grab the attention of the prospects, it is essential to redirect them to a relevant source. You can add an interactive and innovative landing page that would take all the data from UX. It would also include a CTA (call to action) to engage prospects.
Generate leads-
After completing the steps mentioned earlier, your focus should be on generating leads and consistently adding them to the funnel. You can make use of various lead generation tools to automate this process.
Maintain healthy relations-
After generating and taking leads, the critical stage nourishes the prospects and converts them into customers. The primary goal of the sales funnel is to generate potential customers.
Create email campaigns-
Start marketing to your prospects through emails by offering creative content. You can implement this strategy regularly, which means one or two emails per week.
Focus on educating the audience base and giving them what they want and what are the challenges they have been facing in purchasing the product/service. In the end, you can make an incredible offer that can inspire prospects to make a decision.
Need for Optimizing Sales Funnel
The most important tip to remember here is that the prospects have numerous options. So, the challenge for you is to make them choose your products/services without forcing them. The golden rule is to market efficiently.
Without an optimised and tight sales funnel, you would keep guessing what your prospects need. Suppose you make a wrong choice. You lose the sale.
Author Bio :
Ishant is an SEO expert with a rich and long history of helping companies across industries to rank high on multiple search engines. His expertise in identifying the best platforms for promoting different marketing collaterals, writing high-converting social media ads, and running stellar online ad campaigns is unmatched. In addition, he's often invited to international conferences to share his growth marketing tactics with professionals from across the world. Currently, he's working with Sage Software Solutions.