Top 7 Skills to Look at to Hire the Best Remote Software Developers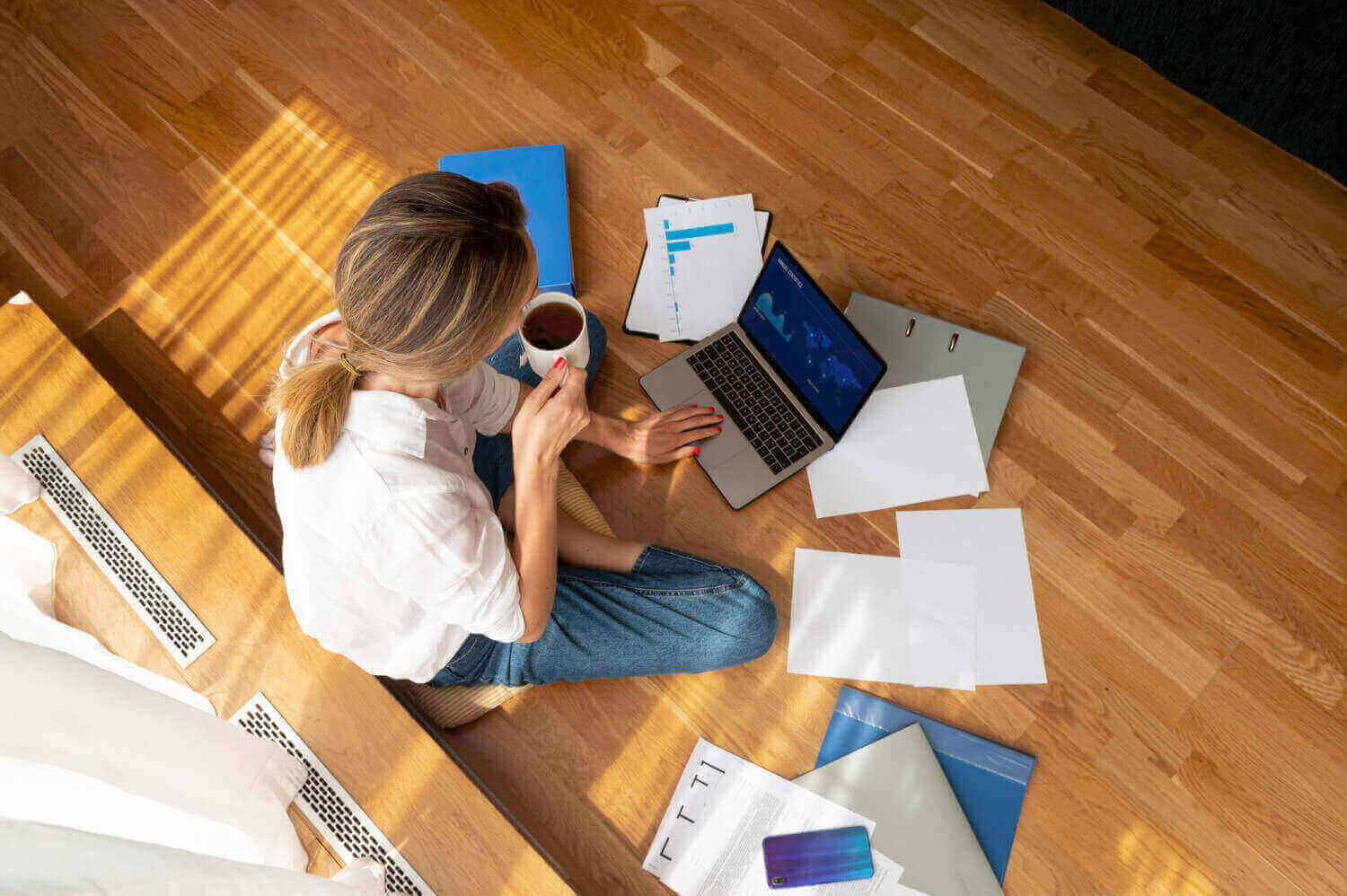 In 2021, the global market for software development was worth $429.59 billion, and it is expected to grow at a compound annual growth rate (CAGR) of 11.7% from 2022 to 2030.
To meet their ever-expanding demands for custom software, businesses must recruit developers who can work remotely.
Even though hiring a remote developer team was always a popular way to get the best developers from around the world on board, it became the norm for software projects, especially during the time of the pandemic. It's important for a business owner to hire developers remotely by paying attention to key qualities. In this blog post, we'll talk about some of the most important things that recruiters should look for to hire top-notch remote developers.
Must-Have Qualities of Successful Remote Developers
Excellent Communication
When outsourcing projects, it can be hard to deal with different languages and cultures. For making decisions, you need to be able to communicate well. Make sure that your experts on remote development can communicate easily.
Your job descriptions should say that the person applying must have good communication skills and be able to work with team members in a way that makes sure everyone is on the same page about the project's goals, possible problems, and possible solutions. It will also be important to know how the dedicated developers use communication tools like Slack, Project Management System, and Skype.
Besides communication skills, being vocal about your opinion and bringing attention to the weak points of the project is crucial. This quality is essential for teamwork and productivity, and this can be seen in successful teams.
Also Read: Top 8 Greatest Benefits of Employing a CRM software
Analytical and planning skills
Most of the time, remote developers are left on their own to handle all of the tasks for a software project, from the initial planning to making sure everything is neatly organized so that the end result comes out as planned. To make a plan and set up everything the best way, you need a cool, analytical mind.
If you hire remote developers to build a software app from start to finish, make sure they organize all the tasks for the front-end, back-end, and database queries.
This helps remote developers stay on track and keep the development of the project running smoothly. Thus, it is crucial to find engineers who can prioritize their tasks.
Experts in Technology
When hiring someone remotely, you need to check their professional skills. When hiring a React Native developer, you should check their level of expertise in the framework first. However, you also need to evaluate many other technical talents in addition to this fundamental expertise. It's crucial to evaluate a candidate's aptitude for solving technical problems before hiring them as full-stack developer. Developers in this category typically work on projects from start to finish, doing everything from designing the interface to coding the back end.
Team Players
Software development teams are best served by remote workers who can collaborate effectively. App developers of today must collaborate closely with user interface/user experience designers, content producers, quality assurance testers, and marketers.
So, the dedicated developer working remotely should have the right mindset to work well with the rest of the team. In addition, they need to have experience in methods of working together, such as pair programming, collaborative coding, and other approaches, in order to develop a software product that is effective.
Takes Feedback positively
It's crucial to consider a candidate's receptivity to criticism when choosing a remote developer from a software development outsourcing company. Developers must be receptive to suggestions and criticism from their colleagues and clients because creating software is typically a group effort.
It has been observed that successful developers are more open to criticism and incorporate it into their work. Being receptive to criticism is crucial for producing high-quality results since it helps people improve their job. Hence you should keep this soft skill as your top priority while hiring remote developers.
Also Read: How can ERP Software Boost Strategic Planning?
Interested in trying new things and learning from them
Professional programmers do more than just repeat the same tasks over and over.
They innovate by applying their technical expertise to create something fresh. They need to be open-minded and keen to learn in order to succeed in their software initiatives.
It's important to hire developers that are willing to try new things and not just do what they have been told if you're working with a remote team.
Respecting deadlines
Given the often-limited resources available for software development projects and the constant need to get to market faster in order to remain competitive. Hence the degree to which they are able to save development time and resources can be a crucial consideration.
Does the remote developer team have a solid track record of delivering all kinds of projects under tight deadlines? You could inquire with previous clients or employers. As a second step, it's crucial to understand their processes and the methods and tools they employ to monitor time.
Talking about time management skills, we would like to say that you should also get an accurate estimate of the time it would take to finish your project. Assessing the time can be beneficial to your development budget as well since the cost of hiring remote developers depends on the time taken to complete the project as well.
Wrapping up
Here, we have focused mostly on the top required skills that remote developers need to have in order to be good team members. Hiring remote developers from the leading It outsourcing company to work on your project can be a really good idea as they are more committed to doing great work on a tight budget and in a short amount of time.