How Will Marketing Automation Benefit Your Business?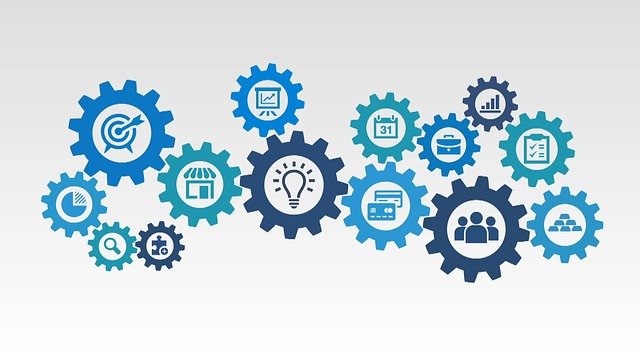 Marketing automation is a form of marketing that uses software and technology to automate marketing tasks. It can include anything from email marketing to social media marketing to lead generation and nurturing.
Businesses can reap several benefits from using marketing automation, and some of those benefits are listed below.
1. It Increases Efficiency
Marketing automation can help businesses to automate various tasks, paving the way for marketers to focus on strategic development. Automation can also help to improve efficiency by reducing the need for manual input and increasing accuracy with data-driven decision-making.
2. It Improves Customer Retention
Marketing automation can help you improve customer retention by providing targeted content that keeps your customers engaged with your brand. By segmenting your contact lists and providing relevant, targeted content to each segment, you can keep your customers interested in your service and coming back for more.
Additionally, automated email campaigns can help you stay in touch with your customers and remind them of your brand regularly, keeping you top of mind when they are ready to make a purchase.
Also Read: What is marketing automation and why is it important for businesses?
3. It Increases Sales and Revenue
Marketing automation enhances sales and revenue by making it easier for you to target high-value prospects and convert them into customers. Automating your marketing processes can free up more time to focus on selling, leading to increased sales and revenue.
Also, unlike the manual method, where human error can creep in, And It is much more accurate. It leads to fewer missed opportunities and increased sales. On the other hand, if you do not have an effective marketing automation strategy, your marketing efforts will likely be less successful, and your sales and revenue will suffer.
4. It Improves Customer Relationships
Another benefit of marketing automation is improved customer relationships. You can collect more data about your leads and customers by automating your marketing efforts. This data can help segment your audience and create targeted campaigns more likely to resonate with them.
Marketing automation can also help you nurture your leads and customers by providing them with timely and relevant information. You can keep your leads and customers engaged with your brand by sending automated emails or text messages. For example, text blast software sends automated text messages to leads and customers, updating them on sales, new products, or other information. Doing this builds trust and loyalty, leading to improved customer relationships.
5. It Provides a Cost-Effective Solution
One significant advantage of marketing automation is that it can be a very cost-effective solution for small businesses. The initial investment may be higher than you would like, but the long-term savings can be significant. Considering all of the time and money you will save by automating your marketing tasks, it is easy to see how this solution can be a wise investment.
For example, you will no longer need to spend time and money printing and mailing out physical coupons. Instead, you can send out digital coupons through your marketing automation software. You will also save money by not having to hire extra staff to handle your marketing tasks because you'll delegate them to your existing staff members with marketing automation.
Also Read: The Importance of Magnetic Signs in Business
6. It Helps You Stay Organized
Marketing automation can help you keep track of your marketing campaigns from start to finish, meaning you can see which ones are performing well and where you need to make improvements. It'll save you a lot of time and effort in the end, as you won't need to waste time on campaigns that aren't working. By extension, this also helps you to track your ROI better, as you'll have all the data you need in one place.
Conclusion
It can provide several benefits for businesses, including improved communication, increased efficiency, and better team support. Consider implementing marketing automation in your business to enjoy these benefits.