How to manage your Estimates and Invoices?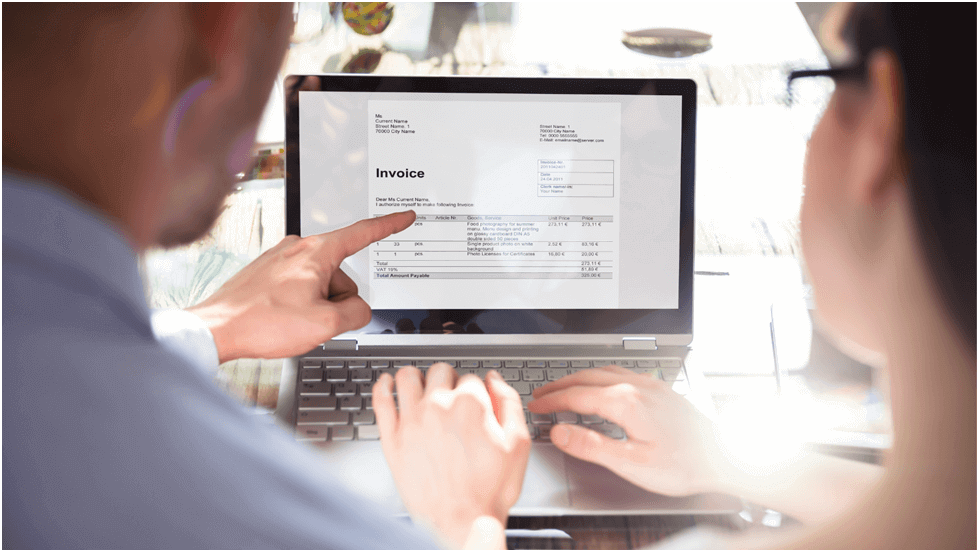 Generating accurate estimates that eventually match your invoices is crucial in delivering overall trust with the customers. Accurate and well-thought-out estimates provide the groundwork for a profitable business.
What are estimates?
Estimates are generated before the service or products are delivered. It breaks down the costs, charges, and upcoming tasks. It provides a rough draft evaluation of the product or service by evaluating its value.
Things to keep in mind when creating estimates:
Ensure you include all the necessary information that the customer must know before scheduling the work order through the estimates.
Receive customer approval via email or digital authorization to create a work order.
What are invoices?
Invoices are generated after the work is done. Ideally, the invoice should reassemble the estimate. However, after the job starts, a customer may request changes to the delivered products or services, which may raise the final invoice amount. Therefore it is prudent to get prior approval from the customers.
Things to keep in mind when creating invoices:
Provide customers with the details of what they have paid for and how much for every part of the service.
Collect your payments on time and send a receipt of the payment.
Thank your customer in the name of building a strong customer base.
Difference between Estimates and Invoices
Although both the Estimates and Invoices provide the same information, invoices are created to make customers pay within a stipulated time. Estimates inform customers what the service would cost them while invoices give them the final bill that the customer must pay. An invoice shows the money owed by the customer while estimates are given before the customer accepts the service.
Also Read: Reasons That Makes Magento A Preferred Choice For E-Commerce Merchants
How to manage your invoices and estimates?
Estimates and invoices determine the financial status of your business. Managing them wisely and monitoring them closely to run the business efficiently is essential. The best and easiest way to manage all your estimates and invoices is to use estimates and invoices software. Such software is oriented towards creating, organizing, and managing the life cycles of the services or products delivered. Software like Field Promax, Teamwave, and many more Integrate with QuickBooks Online to leverage their accounting features and the field service operational functionalities to form an efficient business growth platform.
Steps to manage your Invoices and Estimates
Create estimates once you receive your service request from the customers.
To create the estimates, you can use an existing template or customize it based on the customer service.
While creating your estimates, make sure to consider important ideas such as the scope of the project, the timeline of the work, the material expenses, the subcontractor charges, etc.
Estimates should be descriptive enough, so the customers know the value of the services you provide.
Keep track of your competitors and the market estimates of similar projects.
Follow up on the estimates shared with your customer via email or link. Once they approve the estimates, they can automatically be converted into a work order.
Invoices are generated on completion of the Field Service. They include all data from the field like the equipment used, before and after images, technician working hours, etc. These may lead to an increase in billable charges.
Ensure that the invoices don't vary much from the estimated price.
Customers can pay through a mode of their conveniences like online transactions, QR code scanning, or cash.
Update your estimates and invoices to the cloud for future references or records purposes.
Using software to send, track, and manage your estimates and invoices can easily help monitor their contribution to your organizational growth.
Also Read: How Data Annotation helps bring revenues to every business
Why is it important to manage your Estimates and Invoices?
The goal of estimating is to figure out how much a project will cost before you start working on it.  The material, labor, availability, direct job, and management costs help create a descriptive estimate for the customers. As subcontractors, managing your estimates and invoices can be a hassle with other responsibilities like Scheduling & Dispatching, etc.
However, with the software's help, you can easily create and send your estimates and invoices to your customers almost immediately. This helps save a lot of time and energy. It is also essential to manage your invoices and make sure they do not overboard with the prices on the estimates because it could lead to a negative impression among customers and ruin the business reputation.
A detailed estimate gives customers a clear view of what they are paying for and builds their trust in the organization's services or products. Proper estimates management allows the organization to estimate the timeline for the project or services, assets arrival, and punctual services. This leads to happy customers, repeated work orders, and referrals.
Thanks to technology, you can easily create estimates and invoices and send them instantly to your customers. A well-thought-out estimate is crucial to staying profitable. An accurate estimate and an invoice that doesn't go over an estimate create a happy customer. Hence, managing your estimates and invoices helps manage and improve business operations.
Author Bio –  
Code is the central element that governs Joy Gomez's universe; how he thinks, and how he lives. He has completed engineering school while working full time with generous support and scholarships from employers due to his high productivity and drive. And He has created Field Promax to pursue his natural-born expertise – code, streamline processes, and code more.