Demystifying Marketing Analytics: A Beginner's Guide to Harnessing Customer Insights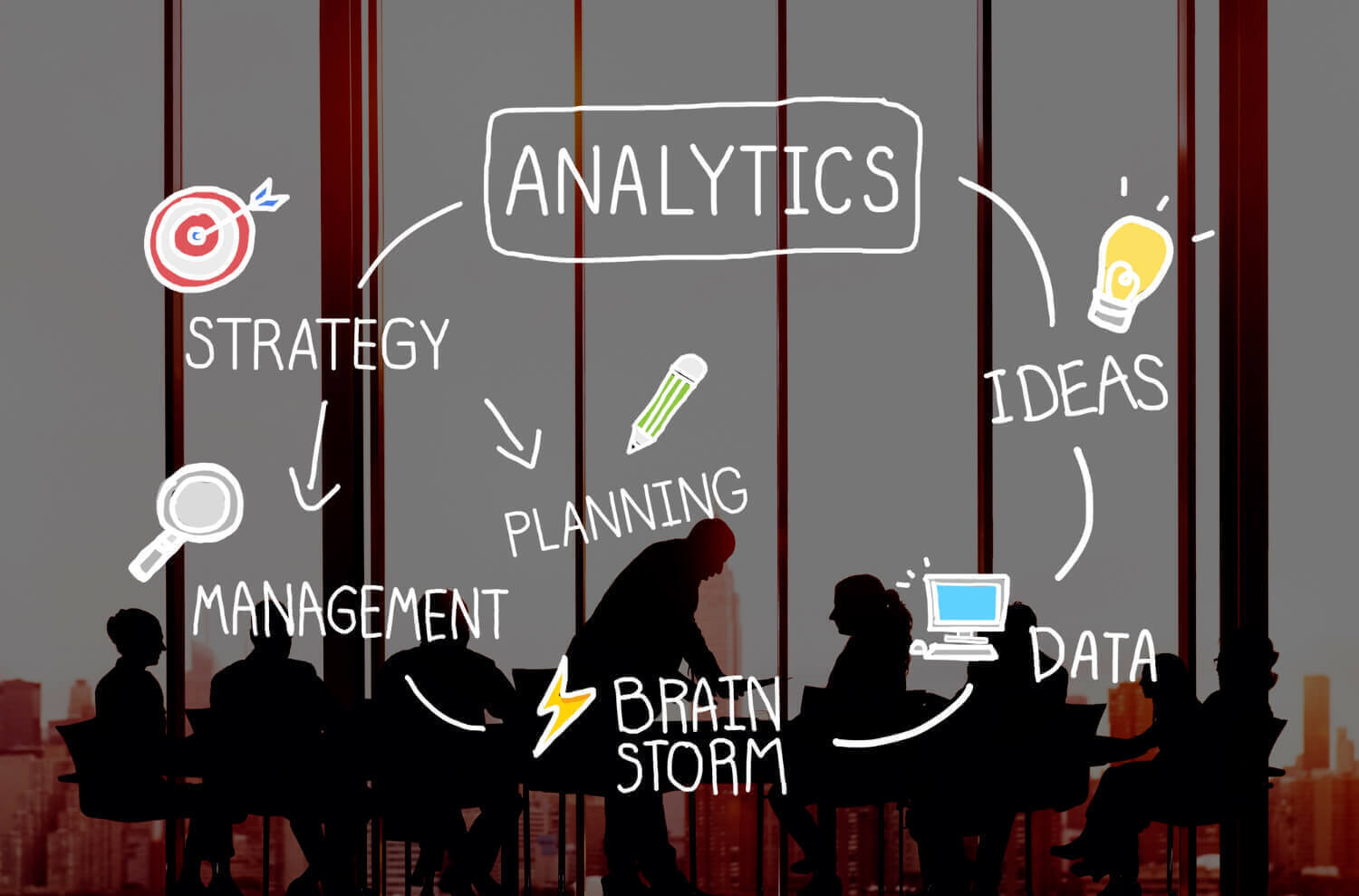 A data-driven method for determining how your consumers feel, think, and respond to your products—and leveraging this information to drive growth—results in customer insight. It differs from market research, which compiles facts and figures on consumers or marketplaces. Market research can give you information on your target audience, including who they are, where they reside, and how much money they have to spend, but it cannot persuade them to purchase your goods. Customers increasingly expect high-quality experiences to go along with high-quality products and services in today's competitive digital market. Whether you're a marketing expert desiring to enhance your abilities or a hopeful marketer eager to explore the realm of analytics, free online courses provide a convenient and accessible means to augment your expertise in this domain.
Customer insights let you know what your clients want you to do to win their continued business. It can be a potent part of growth when integrated into your efforts at sales and customer service.
Having a thorough awareness of your customers' behaviours, interests, and even needs is referred to as having customer insight. You can communicate with your customers in a highly personalised way and consistently offer them added value that fosters strong loyalty and long-lasting relationships by analysing the wealth of data, including browsing history, purchase patterns, returns, campaign response patterns, demographics, and predictive modelling. Gathering and cleaning up all the client data you have available is the first step in using customer insight to establish solid customer relationships. The last steps involve utilising the data to comprehend your clients so well that each interaction with them reflects relevance and emotional intelligence.
The key is for businesses to determine the most effective means of interpreting the data and turning it into useful intelligence. Professionals in marketing analytics and data analysis can provide direction in this area. The practise of marketing analytics entails measuring, gathering, and analysing data in order to assess marketing performance. Any information that may be utilised to create new products, choose the most competitive prices, give focused discounts and promotions, and more, is considered marketing data. Companies may increase marketing effectiveness and return on investment (ROI) by utilising marketing studies to inform wiser decision-making. Marketers can adjust their plans to have a greater impact with each marketing dollar spent by developing key performance indicators (KPIs) and methodically measuring results.
What aspects of your products do buyers love and dislike? Where in the ordering process are they most likely to give up? How does the product they get from you compare to what they had in mind when they placed their order?
You probably ask these questions every day, regardless of the industry you're in. Most likely, the solutions are contained in the data from consumer reviews.
Feedback from consumers can both validate what you already believe you know about them and reveal insights you never would have imagined. Order data, phone and online interactions, web traffic, customer surveys, and other data sources must all be taken into account.. Utilising cutting-edge technologies (such customer modelling, predictive analytics, machine learning, and artificial intelligence) to foresee your customers' requirements and wants is necessary when looking for patterns in their data. The next step is to create communications and offers that perfectly suit the individual affinities, timing, and channel choices of each customer.
In order to develop customer marketing tactics that will make your clients hesitate before making a purchase elsewhere, even in the face of aggressive advertising or lower prices from your competitors, you must, at a higher level, make use of customer insight. Finding trends, possibilities, and patterns in behaviour can be combined with the creativity of the marketer to create an infinite number of customer campaigns that increase consumer spending and loyalty. Businesses need reliable information into the demographics, behaviours, and preferences of their customers if they are to meet or even surpass these expectations. Here are some reasons why developing consumer insights is crucial for staying competitive, along with the resources you may utilise to do it. 'Market research' and 'customer experience' are two more business words that are frequently used. And for good reason—since they include information you can use to maintain and enhance customer happiness over the long term, customer insights assist you in prioritising company goals. The key to securing a company's future is, above all else, enhancing client happiness over time.
Also Read: How Your Business Can Benefit By Using Analytics Tools
Why customer insights are crucial
Businesses can better understand consumer behaviour by obtaining a 360-degree view of their market and customers through data collecting, which is known as a 360-degree customer view. The data would then be analysed to highlight particular information about the customers as well as trends or preferences that would give a deeper insight of the way the customers think.And now digital presence is equally important as other forms of marketing. So utilise some of the fundamentals of digital marketing techniques and pull out the customer insights.
Advantages of utilising consumer insights
You can build relationships with your customers, comprehend the connected consumer better, personalise your customer interactions, and produce significant and quantifiable results by leveraging customer insights to influence strategic and tactical decisions. These results can include:
• Predict accurately and decreased churn
• Immediate fraud and abuse detection
• More timely offers and promotions
• Feedback/ Reviews on new product ideas, features, and services
• Maximised client lifetime value; and
• Combining data sets to create more complete profiles of customers
• Meeting data needs for security, privacy, and compliance means concentrating effectively on the clients most likely to interact, discovering new markets, and issuing cautions about underperforming ones.
• Have a better understanding of anticipated revenue in the future; find opportunities to enhance customer service and perhaps cut down on client attrition.
• You can estimate the potential requirement for inventory more accurately by utilising consumer information, particularly sales data.
• More accurate customer and sales data will have an impact on many areas of operations, including sales performance; your company will be less likely to have excess stock that needs to be marked down. With the use of these data, you can identify new markets to explore and sectors that don't offer a sufficient return on investment.
• Customers in the retail industry demand more individualised service and interactions.
Customer interactions and personalised engagement are widely recognised as being crucial for growth and customer retention across a wide range of industries, including retail, financial services, manufacturing, and healthcare. Here are a few instances of how these sectors might profit from customer information. Personalised engagement and customer interactions are now widely recognised as being crucial for business expansion and client retention. To remain competitive, operational silos of customer interactions must be dismantled and integrated. By comprehending the end-to-end views of the customer journey, successful organisations can more effectively deliver a consistent experience across all marketing and sales channels. Setting a goal is one of the most crucial aspects of using consumer insights. Finding out where the data is coming from, how it is being gathered and maintained, and whether it is possible to obtain high-quality data are all crucial.
Planning how to use the data is also necessary, and data governance is crucial. Businesses must not only manage the data, but also make sure that it is accessible and safe. Identify the areas of your company that the data gathering and management process will influence, as well as the interactions and uses that different departments can make of the data.
Utilising Customer Insights
Raw data is the basis for all insights. When it comes to consumer insights, you are considering raw customer data rather than market trends or rivals. Because it hasn't been processed by the necessary software tools to turn it into clean data, this data is now referred to as "raw". Once your data is clean—that is, accurate, consistent, and usable—more advanced technologies may analyse it to uncover consumer insights. After that, you can use your insights to improve your brand, foster a stronger emotional connection with both current and potential customers, and observe a rise in brand loyalty.
Let's first examine the many categories of customer data that are available. Experts in consumer data categorise all available data into two groups: closed-ended data and open-ended data. Open-ended data is often text, voice, or video based (what is known as qualitative data) and requires various advanced technologies but can unlock deeper, otherwise hidden insights. Close-ended data convert straight into metrics or firmographic data (business size, location, industry).
Also Read: 5 Ways to Improve Data Analytics for Business Strategies