How Your Business Can Benefit By Using Analytics Tools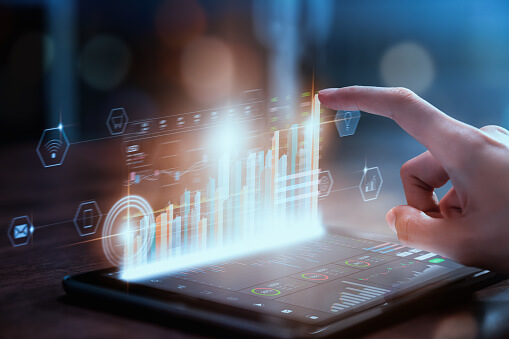 With the increase in business and industry cutthroat competition, the importance of measuring your progress has never been so relevant. Analytics reporting tools make it easier to run more successful businesses while saving time, money, and resources. If you are already aware of the huge benefits brought by these tools then today is your lucky day!
What is an Analytics/Data reporting tool?
Creating and Tracking Reports:
-When working with an Analytics reporting tool, the first step is to set up your account and create a report. 
-Next, you need to select the data that you want to analyze. This can be done by selecting the dimensions (stats) you would like to see, or by specifying specific time ranges.
-After you have selected your data, you will need to provide the tool with some pertinent information about your business. This could include specifics about your customer base (e.g., demographics), products and services offered, etc.
-Once your information is accounted for, the tool will generate reports based on your selections. You are then able to review the reports and make any necessary changes before printing or exporting them in various formats.
How to Use an Analytic Tool?
Are you using analytics tools to improve the performance of your business? If not, there are a few reasons why you should consider starting. Here we'll outline how analytics can help you optimize your website and even measure your success in other areas, like advertising and customer service.
Utilizing an analytical tool can be a huge help to your business. By understanding your audience, you can create better content, and optimize your website for search engines. Here are four ways that using analytics tools can benefit your business:
1. Improved Marketing Strategy
One of the most important factors when it comes to marketing is knowing your target market. Analytics can help you understand who your customers are, what keywords they are searching for, and how to reach them. This information can help you develop effective marketing campaigns that will draw in new customers.
2. Improved Decision Making
Analytics can also help you make better decisions. By understanding which sections of your site are most popular, you can identify areas where you should focus your efforts. This knowledge also allows you to optimize your website for faster loading times and better user experience.
It's also worth noting that analytics data doesn't just apply to websites – it applies to all content, including marketing materials such as brochures, email newsletters, and even social media posts. By understanding how people are interacting with these materials, you can improve the effectiveness of your overall marketing strategy.
Also Read: How Data Annotation helps bring revenues to every business
Apply Insights to Improve Reporting
When it comes to analytics, understanding the data you collect may seem like a daunting task. But using the right tools can make it much easier to get insightful information about your business. In this article, we will discuss five different ways in which analytics tools can improve your reporting.
1. Track website performance. Analytics software can help you track everything from how many visitors come to your website and what kind of content is most popular, to how long people stay on your site and whether they make any purchases. This information can help you optimize your website for better results overall.
2. Monitor customer behavior. Use analytics to identify which customers are most likely to convert into paying customers and where they are making the majority of their buying decisions. This type of intelligence can help you tailor your marketing efforts toward more successful customers.
3. Understand customer churn rates and trends. Analytics can also help you understand why certain customers are abandoning your product or service, and how likely it is that they will return in the future. This knowledge can allow you to make more informed decisions about how to market to those users in the future.
Also Read: What are the Types of Business Research?
Conclusion
Businesses of all sizes are using analytics tools to better understand their customer interactions and what actions lead to the most long-term success. By understanding your audience, you can create a more targeted marketing strategy that helps you reach your customers where they are spending the majority of their time online. Additionally, by tracking how visitors interact with your website, you can identify which areas need attention and improve those sections immediately. With all these benefits at hand, it's clear why businesses everywhere are taking analytics seriously.