Top Brands That Has A Card Reader Feature With Functionalities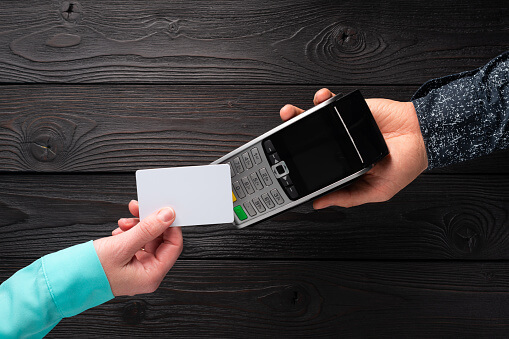 One of the indicators of smart technology is when people can already incorporate and connect it with mobile phones and the internet. In addition, it has an access control card reader. It is one of the ways of strengthening security. It can also be through pins and passwords, but an access control card reader is a game changer. This feature does not need to point buttons and tap screens. Present it to the card reader, and you are ready for entry—no need for keys clanking and more unnecessary things. Just a card, and you are already permitted.
If you are planning to buy brands with excellent services, here is the list that has been running in this field for a reasonable amount of time. Their services and prices are varied. Lastly, always try to compare and list pros and cons, and try to picture the model and what it is like in your house. You could acquire it in stores or online if you think it is suitable.
Brands That Has Card Reader Access
1.) Swiftlane
About The Brand: 
Swiftlane is an all-rounder and could change every resident's life. They produce technology that has a vision for adaptability and efficiency. One of their inventions is leaning on artificial intelligence, cloud computing, smart mobile technologies, facial recognition, and many more. Swiftlane is for people who want assurance regarding service, technology, and security. If you wish to check Swiftlane physically, note that San Francisco is where the headquarters are. They also have some online sites for you to check where you can also book a private or live demo. All contact details are available on Swiftlane's site.
Product:
Swiftlane's product has it all. All the features you thought you did not need are with access control, including security products. SwiftReader and SwiftReader X are the two variants you could obtain. It has a feature of facial recognition, pin-based door unlocks, a two-way video intercom, vandal resistance, and more features available. If you want to know more, check Switlane's site for more details.
Also Read: What are the four types of network services?
2.) HID Global
About The Brand: 
People can locate HID Global's headquarter in Austin, Texas. An independent brand and has been generating door and access controls. Their technologies contain multiple mobiles, cards, and biometric access controls. People can also connect their HID Global technology to iPhone and Apple Watches for access. It is limiting since HID Global has not mentioned Android for connectivity activities.
About The Product: 
HID Signo Reader can support 15 credential technologies. Most of their features are:
iPhone and Apple Watch's ability to unlock
Backward compatible with HID Reader Manager
An outdoor rating of IP65
3.) Stanley Security
About The Brand:
The company can cater to all physical access controls and visitor management controls. So, their features are not only limited to the residents; visitors are also part of the option.
Product:
Stanley PAC Readers is what Stanley Security calls the product. It is a proximity card reader that uses MIFARE and DESfire EV1 protocols. They have features of a touchless mobile pass, Iris and Facial Recognition, video surveillance integration, and more. If you want to know more, you could visit their site. 
Also Read: Different Types of Customized Software Applications
4.) Kastle Mobile Access Control
About The Brand: 
Their products are for garages, lobbies, elevators, apartments, and all places with entrances. The location of their headquarters is in Falls Chuch, VA.
Product: 
Kastle Mobile Readers is also interrelated to KastlePresence IoT solutions. Kastle Mobile Reader is your product if you want a modern and clean-looking device outside your entrances. However, other sleek-built devices with more additional features are better than this product.
In totality, there are over millions of brands in the market. Still, there is the only one that you will bring home and will serve not just as security but will also be an investment. So, pick the right and perfect choice and experience the product's excellence. Share your experiences with your friends.