Best and Latest UI/UX trends in 2021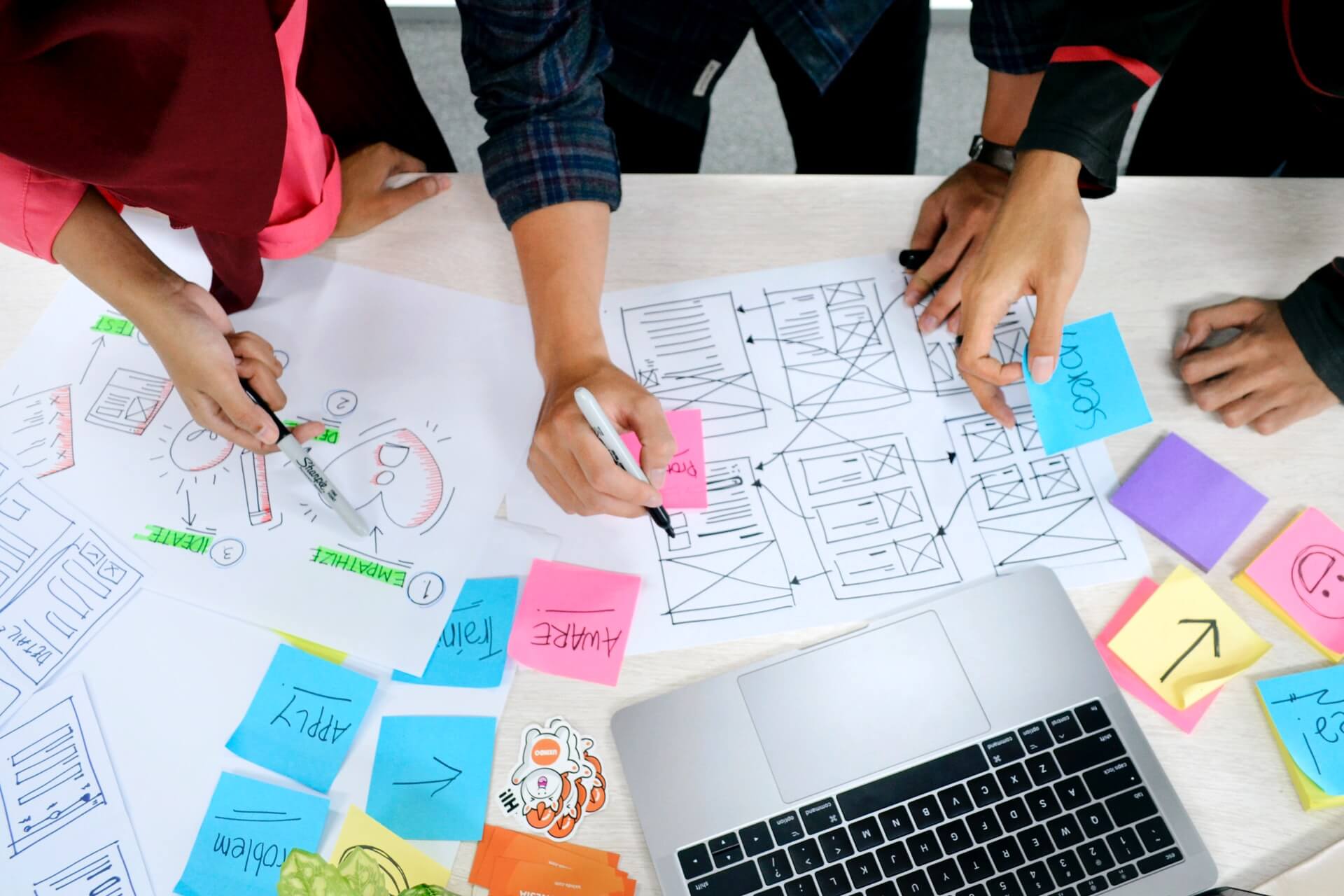 UX know as user experience And UI is known as the user interface. In fact, these principles back over years. However, it is only recently that they have received the attention they deserve. The phrases interface and experience are similar. UX is in control of the product's user emotions, adaptability, and performance. UI is the visualization of the interface maintaining a unique style and logic, as well as the interaction of the product with the user.
The UI/UX is changing. New trends develop on a regular basis, sometimes significantly changing earlier opinions. They can't be overlooked, especially if you're in a highly competitive industry.
UI/UX trends to consider in 2021
Here are the top and latest trends of UI/UX are explained in a detailed manner as follows.
1. Dark mode
You've probably noticed something. The dark mode is already available in several operating systems, Not only that, but it's also available on social platforms like Facebook and Twitter, and so on.
It's an interesting UI option because it manages to highlight and provide the user with a different perspective on visual aspects. Not only that but the dark mode was built with the goal of decreasing eyestrain in low-light situations.
There are other factors to consider, such as saving the energy used by the devices.
2. 3D development
It's time to leave to "flat" photos and other data. The ideas of innovation form the core of today's effective interface and user experience concepts. Three-dimensional items, for example, were once primarily employed in the gaming sector, but they've already made their way into mobile apps and websites.
Adding 3D effects to the user interface can make it more informative and engaging. The 360-degree view feature is an example. It belongs to a different category, but it serves the same purpose as 3D items: it improves the immersion of things.
3. Virtual reality
The future is right around the corner, and it's slowly but steadily growing rapidly as a UX and UI trend.
Major organizations, such as Apple, are already experimenting with (Virtual reality) VR prototypes, thus it is projected to gain a large market share by 2021. Who knows, maybe we'll see virtual storefronts with VR (Virtual reality).
If this happens, designers would be available based on an interesting journey.
During the year 2021, fonts in bold will become popular. When visiting a website, many consumers pay special attention to the header.
Also Read: What is UI UX design? Definition, uses, and differences of UI UX design
4. Bold Fonts
It is because of this that strong fonts for titles become crucial when it comes to drawing customer attention.
It will be easy to give more visual weight to data that is intended to showcase a category, service, product, or specific issue as a result of this.
However, in addition to the creative system in terms of usability, this trend will introduce a new (more recent) perspective on web design.
Some businesses have already begun to use this type of headline on their pages, particularly those that sell things.
5. Accessibility for everyone
And how could it be otherwise? Accessibility must be a fundamental feature of the web, not simply a passing trend.
We require platforms that are accessible to the general public and give the best possible user experience. This can be considered as a way to boost conversion, SEO, and the number of users.
Use the alt tag in photos to generate alternative texts, use good color contrasts, use labels in forms, use screen readers to gain a better awareness of the web, and a long list of other features to set our website out from the rest and, most importantly, make it accessible to everyone.
6. Voice User Interface
In 2021, voice chatbots and virtual assistants will undoubtedly be one of the most popular tech trends. They alter how we look for information, take notes, and much more. all big organizations use the trend in their UI/UX designs.
With this human-centric design trend, you can take it a step further. Implementing a voice user interface design trend will help you become a market leader and stand out from the crowd. It's a brand-new technology that's set to take off in 2021.
Conclusion
In 2021, design trends will include good bold fonts, 3D components, realistic texturing, futuristic dark mode, abstract data visualization, and a voice user interface. Try to mix and blend numerous trends to come up with a distinctive and appealing user interface.
Also Read: 5 Latest Best Web design trends in 2021